Titan of the month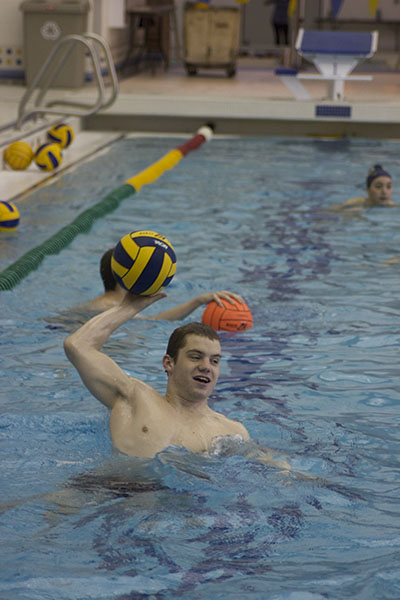 The Oracle's monthly Q & A with an athlete that was nominated by the Sports editors and voted on by South students.
Senior attack Danny Dragman started playing water polo as a junior and is now a key player, according to head coach Dave Lieberman.
What is your favorite part of water polo?
"I like the contrast water polo provides to the rigors of swim season. The practices are a little more relaxed, and we have a lot of fun as a team messing around."
What advice would you give to other GBS
athletes?
"Give your full effort every day. Don't just go through the motions; try to get better at something every time you practice."
What are your goals for this season?
"We hope to win our conference tournament and make a deep run at sectionals."
What has been your favorite memory from this season so far?
"My favorite memory so far this season was beating GBN. A lot of us have friends on the team, and it's always nice to have bragging rights."
What are your plans for water polo after high school?
"I plan to retire from water polo after this season, but [I] would consider playing club polo at college."
Do you have any pre-meet rituals?
"I like to go home and chill and relax before my games. On the bus I like to listen to music to get me pumped up."