Students dance to the beats of their hearts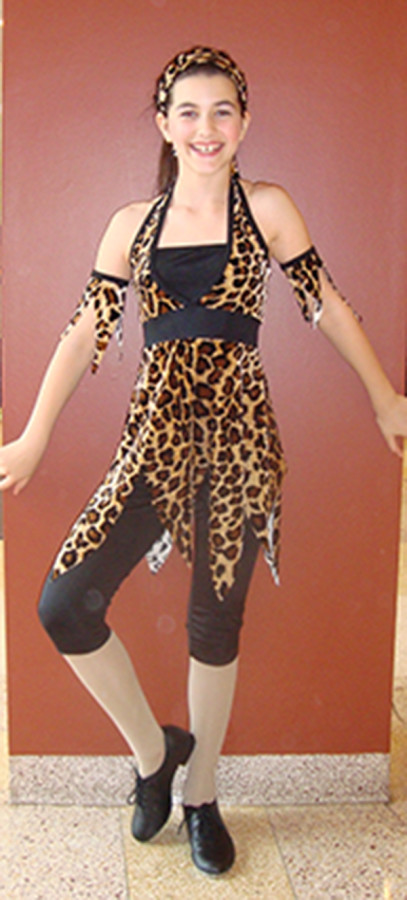 Danielle Callas, staff writer
March 12, 2014
Although dance is a part of most every culture, the way it is applied to each culture may vary. Many cultures use dance as a form of creative expression, other as storytelling or some for exercise. The sounds, sights and emotions associated with cultural dance can vary just as much as its application.
Junior Amy Kuply has been a Bollywood dancer since age 3. Alhough she didn't like it at first, it has become a major part of her life, Kuply said.
"I like the songs because it's really different," Kuply said. "It's really upbeat compared to a lot of other dances."
There are many forms of Bollywood dancing, but the two most common are Bharatanatyam and Bhangra, according to Kuply.
"Bharatanatyam is where it's really still movements where you're in a squat position the whole time so it burns your legs," Kuply said. "There's another one where it's called Bhangra and literally the whole time you're jumping."
Of all of the factors that go into a Bollywood dance production, the costumes are Kuply's favorite part.
"For Bhangra, I wear Punjabi pants with any kind of top and shawl," Kuply said. "For other Bollywood dance forms it's usually a decorative skirt with a matching top and shawl."
Ashley Cheon, a freshman who is a dancer at the Chicago Korean Dance Company, has been dancing for eight years. According to Cheon, Korean dancing is as much fun to perform as it is to watch.
"I think it's unique, interesting and just fun to share with other people," Cheon said.
Cheon has performed at Navy Pier, Skokie Performing Arts Center and various charity events with her dance company.
"My favorite part is just performing at so many different places at so many times," Cheon said. "I like dancing with my friends and meeting new people along the way."
Senior Alexandra Jaszewski has been taking ballroom dancing since age 6 at A & Z Ballroom Dance Studio in Wheeling. According to Jaszewski, the two types of ballroom dancing she studies are Latin American, the one she calls the more fun style, and Standard, the more formal style.
"Ballroom is different because it's a combination of all the dances:structure and poise from Ballet, expressing emotions from modern/contemporary and innovative movement from Hip-Hop," Jaszewski said. "It's everything in one, and when you watch a ballroom dancer, it's not only beautiful to watch, but makes you want to get up and dance too."
One of Jaszewski's favorite parts of ballroom dancing are the competitions.
"Competitions stress me out like crazy, but I love dressing up and doing the hair and makeup and cheering others on," Jaszewski said. "Competitions are a completely different world."
Freshman Alex Sharp has been taking tap dancing classes for 9 years. She first started at the Glenview Park Center and then moved to Studio North Academy of the Performing Arts in Wilmette. In addition to tap, Sharp also takes hip-hop, jazz and ballet dancing.
"I only have tap dancing once a week as a class, but it is something I do everyday," Sharp said. "Sometimes I would find myself walking through the hallways or just sitting in my room and suddenly I would be moving my feet."
Studio North Academy has a recital once a year. Each dance in the recital has a different and unique costume, according to Sharp.
"I've had some really messed up costumes in the past," Sharp said. "For my last tap dance, we were old grandmothers and we all had these long nightgowns and gray wigs. Some of us had props; I had a cane."
Of all of the different dance classes Sharp has taken over the years, tap is one of her favorites.
"I love how its not just dance like for ballet, hip-hop or jazz," Sharp said. "In those, you tell a story through movement. In tap you do the same thing, but you're also making music while you do it."