Violet Guzman-Robles, co-a&e editor
February 19, 2020
For over 40 years, South has found ways to "Illuminate" the talents of its students en route to performing in the Variety Show. Whether roused by "Curiosity" or intrigued...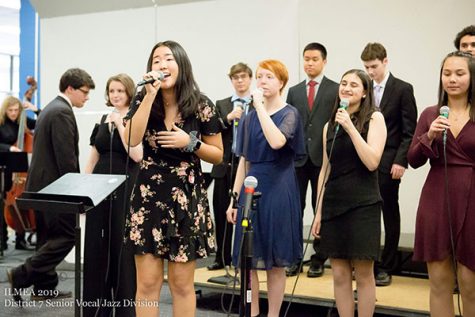 Collaboration proves there is no ME in ILMEA
February 14, 2020
The Illinois Music Education Association (ILMEA) is a well-known organization that holds a competition...
Cowlin's film insight translates to directing
December 20, 2019
John Cowlin, South's film studies teacher, has watched over 4000 movies in his lifetime: Jaws, Heathers,...