The Best Songs of 2018: Reviews by 8th grade guest-writers on their favorite songs of the year
January 30, 2019
"Familiar" from Steven Universe review by Drew Whitford "Familiar" from the Cartoon Network show Steven Universe is potentially...
Oracle After Hours: Henry Schleizer on the Bears and their rebuild
December 21, 2018
'Tis the season. The holidays are right around the corner, people are happy, Christmas has been ushered in with flurries of decorative lights,...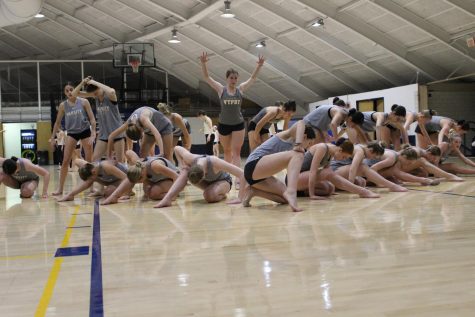 Sisterly bonds look to help Poms for Nationals
December 20, 2018
As the GBS Titan Poms say goodbye to Friday Night Lights, they are saying hello to a completely different game: competition season. Unlike their...
Breaks during classes critical for student attention
February 8, 2019
The student's eyelids begin to flicker shut and her...
February 8, 2019
From Man of Steel to Batman v Superman to Justice League,...
Classic rock connects the everyman with relatable themes
February 8, 2019
The most important day in the history of modern American...
Eric Peters, staff reporter
February 8, 2019
South's varsity wrestling team finished the season with 18 dual meet wins, according to senior captain, Forrest Eriksson. In practice, Eriksson leads his teammates in stretching...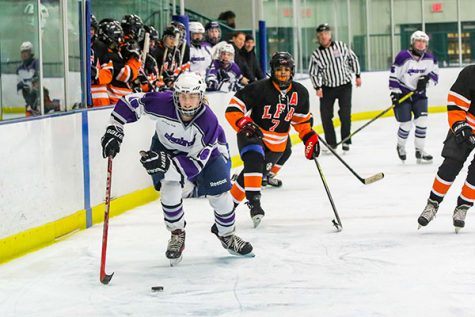 Glenbrook girls' hockey continues to develop new team
February 8, 2019
As senior Katerina Poulos skates down the ice, she races to pass to her teammates. The puck glides into...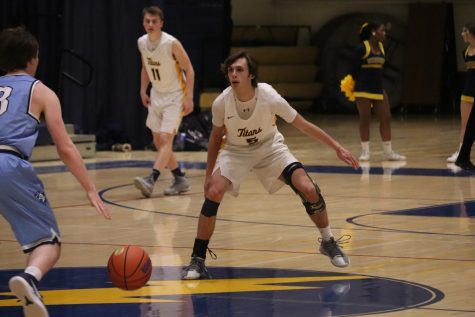 Nelson returns to basketball despite ACL tears
February 8, 2019
It is rare to see people recover from a torn ACL and continue to play a sport, but to do it twice is...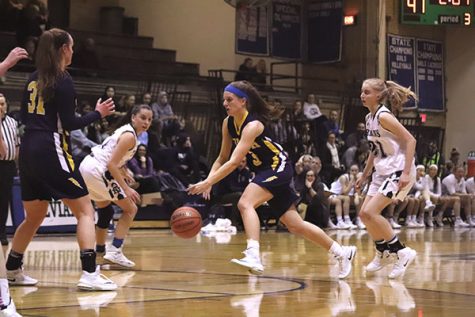 Girls' basketball finds success in coach's last season
February 8, 2019
Senior captain Makayla Stadler dribbles up the court. Searching for an open teammate, she does a quick...
Video
The Glenbrook South Report - December 14, 2018
Caroline O'Shaugnessy, asst. a&e editor
February 8, 2019
"I ask no favors for my sex. All I ask of our brethren is that they take their feet off our necks." On Christmas day, a film titled On the Basis of Sex starring Felicity...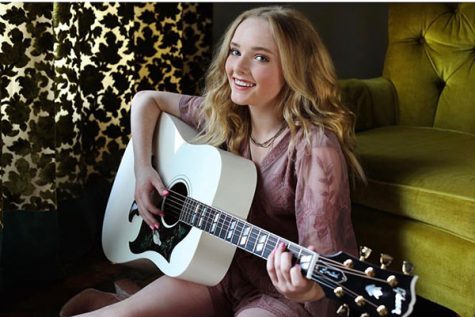 South's Queeva rises as young country star
February 8, 2019
Caoimhe McDonagh, also known by her stage name "Queeva", stands backstage, completing her usual vocal...
South alums continue to pursue art, expand artistic horizons
February 7, 2019
Whether it was during a play, musical, or Comedy Sportz show, South alum Jordan Zelvin could always be...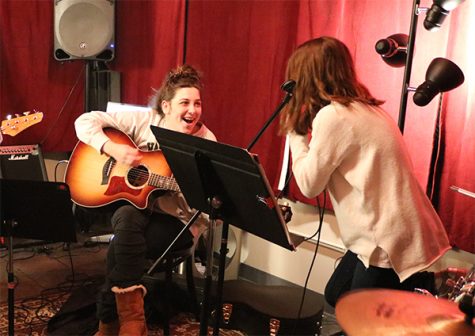 Students pursue musical interests outside South
December 14, 2018
What to do: the usual weekend activities have grown boring, and although being a part of school activities...
Volume 56, Issue 3, Dec. 22, 2017