Mary Jane Mcnary, asst. sports editor
May 24, 2019
The bell sounds at 3:15 and the once quiet training room is now filled with athletes of all sports accompanied by different needs. Whether it's rolling out their muscles...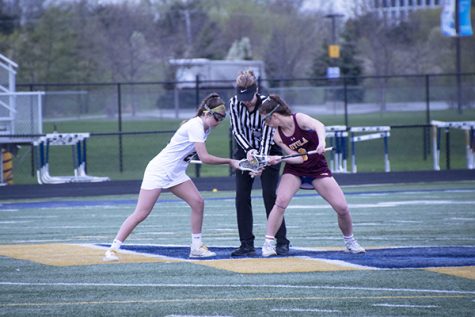 Girls' lacrosse uses team bond to their advantage
May 24, 2019
Over the course of this season, the varsity girls' lacrosse team has become confident, hardworking,...
Limit on GBS sports fundraising implemented for 2019-2020
April 22, 2019
Beginning in the 2019-2020 school year, GBS athletic programs will no longer be able to pay additional...
Girls' water polo focuses on positive mindsets
April 22, 2019
Huddling as a team minutes before the clock starts and the game begins, the girls' water polo team...
Video
The Glenbrook South Report - May 10, 2019
Eva Zitlow, staff reporter
May 24, 2019
During the year, many South students participate in the musical or V-Show at school. Some are dancers who have commitments to  Poms, Latino Heat, De La Cru, off-season dancing,...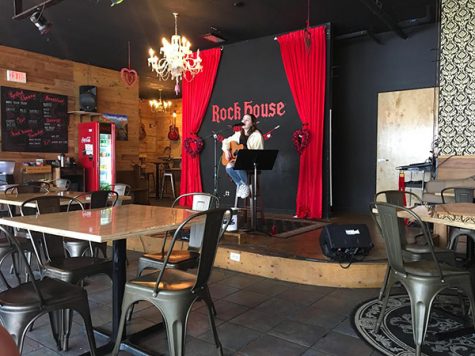 Rock House cafe closes, allows school to expand
May 24, 2019
Junior Emily Patt walks through the front doors of Rock House at 1742 Glenview Road, sad that the cafe...
Video festival builds skills and friendships
May 24, 2019
With adrenaline flowing through their veins and excitement in the air, the eager TV and film students...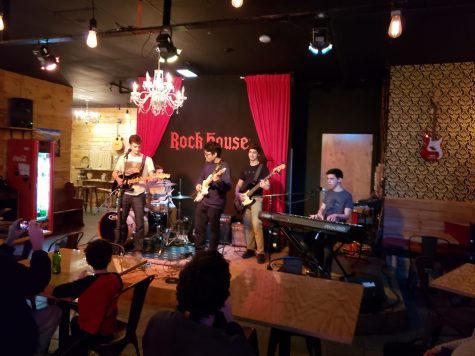 Livingroom band looks towards the horizon
April 22, 2019
All five members of the band Livingroom wait nervously in a room backstage at the Rock House in downtown...
Volume 56, Issue 3, Dec. 22, 2017