Music proves crucial to personal growth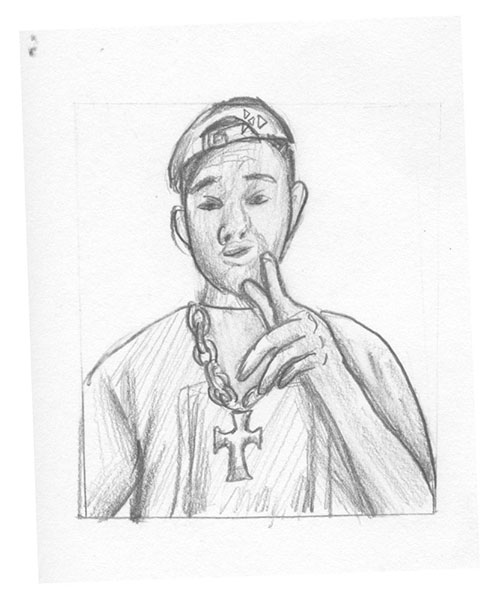 A friend of mine recently told me that I use too many rap lyrics in normal conversation. I could not disagree with that statement, and I started noticing the ease with which I slip in lyrics or slang into my day-to-day interactions. As a result of my preference towards rap, and the uncountable hours I've spent listening to it, the way I talk and my personality as a whole have been affected—but is everyone's personality affected by their artistic preferences?
I believe the answer is yes. We are all products of our environment, morphed by our own tastes and interests, but that is not to say we change completely into people we are not. Musically, I prefer to listen to rap, but I do not walk around school wearing a 36 inch chain and True Religion jeans.
However, rap has definitely influenced my life, from who I surround myself with to the concerts I attend. A solid majority of my friends share the same interest in rap with me: Chief Keef (aka the Mozart of our generation), Travis Scott and Gucci Mane, among others, are played at least once every time we hang out. As for concerts, I nearly only attend rap shows; even at Lollapalooza and Pitchfork Music Festival, where there are a variety of genres, I found myself seeing more hip-hop artists than artists of different genres. I dislike the rapper Childish Gambino, but I made it a point to see his show rather than another artist.
It is not hard to see kids who are influenced by their tastes in music at South: there are kids who dress punk, kids who dress like rappers and of course there are the multitude of band t-shirts.
Senior Peter Isaac, an affectionate fan of punk music, has been a fan since he was introduced to The Ramones by his sister. He has been dressing "punk" ever since, evidenced by his Ramones t-shirt, skinny black jeans and military jacket. According to Isaac, punk has helped him in a positive way, getting him through tough times and everyday life. He also identifies with the philosophies that come with punk music, including the genre's tendency to be all "DIY".
"I really like the idea of doing everything yourself; you don't have to listen or follow any rules. Whatever you like, you just do it," Isaac said.
No matter how you look at it, everybody has their own opinion on the arts and has their own favorites. We are all different human beings, crafted by the zeitgeist of our time and molded by our eccentricities. If we all had the same tastes, there would be no progression of the arts. How we choose to "exude" our artistic preferences in our lives is up to us, but ultimately our originality remains a very important factor as our society moves forward.