Sirvatka recognized for music education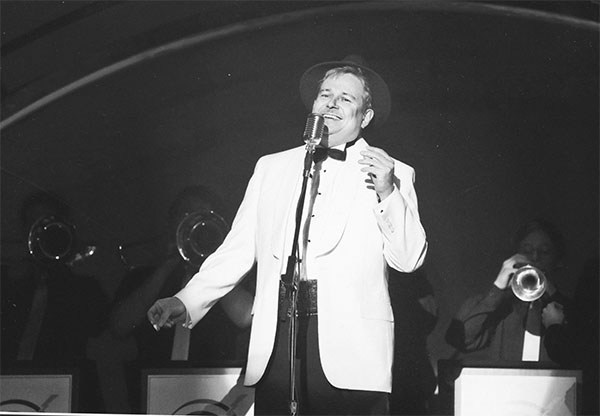 Marty Sirvatka, Music Department instructional supervisor, won the Mary Hoffman Award of Excellence in recognition of teaching in music education.
According to music teacher Andrew Toniolo, the teachers of the Music Department came together to write letters of recommendation to nominate Sirvatka for the award. According to Toniolo, band director Greg Wojcik came up with the idea of nominating him.
"[Wojcik] was the one who rallied the troops," Toniolo said. "He spear-headed the whole thing."
According to the Illinois Music Education Association (ILMEA), the nominee was required to have been an ILMEA member in good standing, must have taught for 10 years and be a current educator in the state of Illinois.
"The award was given to me because I was nominated by my colleagues, the people [at South] who work at the school and know me," Sirvatka said. "They must have seen something in me that showed my dedication and my love and passion for [teaching]."
Sirvatka teaches freshman Girls Glee Club, AP Music Theory Two and Three and Master Singers. He also instructs numerous extracurricular groups, including Nine, Solace and Chambers. According to senior Ethan Larson, Sirvatka's Girls Glee teaching assistant, he puts in effort to form a relationship with each of his students.
"There's only five guys in [Music Theory Three], and it's just us," Larson said. "He's really gotten to know us [personally] and know us musically. Within a group, he's very hands on and one on one with you."
According to Toniolo, he had Sirvatka as his student teacher before he began teaching at South. Toniolo sees Sirvatka as a colleague and a mentor.
"I knew that he was highly sought after and that he was very, very good at what he did," Toniolo said. "To not want to learn more from him and watch him do his thing would be very irresponsible."
When Sirvatka was a student studying music education at the University of Illinois, Sirvatka had Mary Hoffman as a teacher in college. According to him, winning her award meant he was giving back to her.
"She was very inspirational to me as a music educator," Sirvatka said.
After 35 years of teaching, 22 of them at South, Sirvatka will retire at the end of this year. Toniolo says Sirvatka's contribution to the Music Department has set the precedence for excellence.
"It's very bittersweet that we get to celebrate everything that he's done for the school and say goodbye to him at the same time," Toniolo said.