Board considers parking lot expansion proposal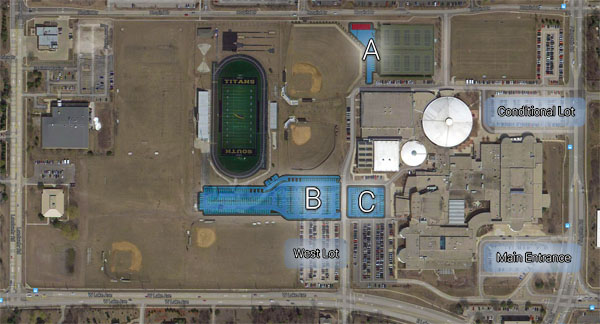 District 225 Board of Education members confirmed the extent of their project design for the possible expansion of South's parking lots in their Dec. 2 meeting. If approved, construction would commence during summer 2014.
According to Sean Garrison, South's supervisory dean, there are 144 parking spaces in the conditional parking lot and 300 parking spaces in the senior lot, a shortage ensuring that many students are turned away when they request to purchase parking.
"Since no junior gets year long parking, you could say the whole junior class gets turned away at some point during the year," Garrison said.  "Also, all sophomores are turned away as we do not offer parking for any sophomore."
According to Gary Freund, South's associate principal, approval for the expansion depends on the Board's evaluation of the prices offered for the construction.
Areas A, B and C are the Board's proposed expansion areas (see graphic). The expansion would include 260 additional parking spots with a total estimate cost of $1.45 million. The new lots could increase student parking by 59 percent.
Freund said the discussion was prompted earlier due to increased safety hazards caused by the growing student population.
"If you stand out [in the front parking lot] from 7:40 to 8 a.m. and from 3:15 to 3:30 p.m., it's just dangerous," Freund said. "There are just too many cars trying to get in and out, just too many people. For the safety of our students, we believe that adding more parking will make us safer."
According to senior Anbang Zhang, parking did not pose a problem for him this year. However, he did have issues during his junior year because he did not receive parking second semester.
"I had to carpool with a friend, even though I had Early Bird [P.E.] and the Variety Show during second semester and he did not, causing schedule conflicts," Zhang said. "On this note, I full-heartedly agree on the proposal of the expansion, if only to help the junior class."
About the Contributor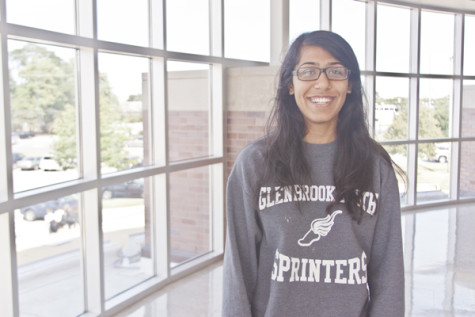 Inaara Tajuddin, Co-Web Editor
Senior Inaara Tajuddin began her journalism career during sophomore year when she decided to take on a journalistic writing course. She became a news staff...