Illinois House passes same-sex marriage law
Illinois is set to become the 15th state to legalize same-sex marriage. On Nov. 5, the House of Representatives passed the bill 61-54, clearing the way to be voted on by the Senate and signed by Governor Pat Quinn.
The same-sex debate in Illinois has been a multi-year process for Greg Harris, Chicago Democratic Representative and bill sponsor. Gay marriage is a pressing issue that needed to be addressed, Harris said.
"To treat all our citizens equally in the eyes of the law, we must change this," Harris said on the House floor, according toThe Washington Post. "Families have been kept apart."
Junior Henry Netherland is familiar with the separation of loved ones and sees the legalization of gay marriage in Illinois as bittersweet.
"I'm really happy and super excited for my aunt and her partner to get married," Netherland said. "However I'm still disappointed that the majority of states still [have not passed the law] even though it's common sense."
English teacher Mark Maranto views the legalization of same-sex marriage as an inevitable and obvious process.
"I have long felt that those who would block civil rights for all act out of fear," Maranto said. "In my opinion, homophobia is as unacceptable as racism. The message today is progress cannot be halted."
About the Contributor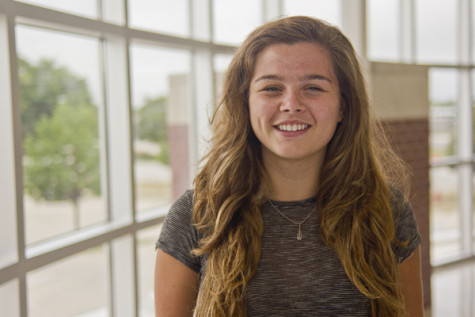 Kali Croke, Co-A&E Editor
Kali has been writing on The Oracle since the fall of 2012 and is currently the co-editor for A&E. She is a member of the student council as president...