South teachers gain new perspectives through second jobs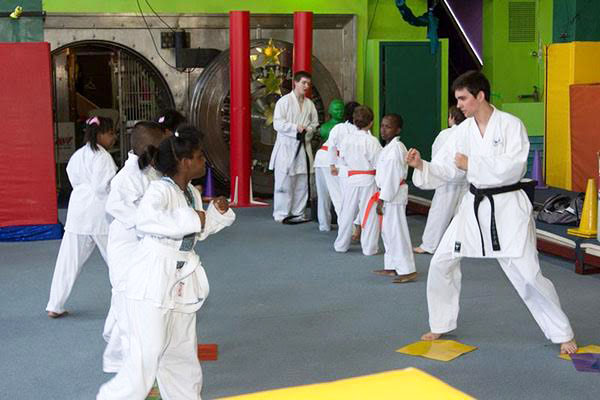 Holding tarantulas, lunging kicks, and controlling breathing for pilates exercises: these are just a few of the dynamic responsibilities some South teachers have held in jobs outside of the classroom. For these teachers, the experiences they obtained from their second occupations have helped to mold their values and beliefs inside the classroom.
Among these people is English Teacher Austin Smith, whose experience as an instructor in a dojo, a karate learning studio, has shaped his teaching methods inside a classroom filled with students from different backgrounds. According to Smith, he fell in love with the joys of teaching after instructing karate for the first time.
"In one of my [karate] classes, I've got a kid who just went off to college who's an athletic freak in terms of flexibility and speed, a guy who's in his mid-fifties who can still hit really hard but is not as flexible, and a woman who uses a wheelchair," Smith shared. "Within that class, I have to differentiate whatever our task is so that they can [all] still get something out of it. When I'm teaching [at South], I have to look at my classroom and think, where are my students with their abilities and how can I create a cohesive lesson that will help all of them grow?" 
Natalia Szczur, social studies teacher, is a pilates instructor and studio manager outside of South. For Szczur, her job as a pilates instructor has helped shape the belief that her job as a teacher shouldn't interfere with her pursuit of other passions.
"Not only am I teaching a class, but there's also planning involved but it's nice to also get a break…" Szczur said. "I realized that I can have multiple passions. I don't just have to be a social studies teacher, I can also be involved in the group fitness world."
About 20 years ago in his teacher career, social studies teacher Daniel Zapler, took on a summer job as a camp counselor at the East Bank club for attendees ages 4-10. Through this occupation, Zapler had recognized a learning pattern among younger kids that he no longer saw among his teenage students. 
"Kids are naturals at play," Zapler explained. "Unfortunately and ironically,  I think in many ways school crushes this very powerful learning mindset. To see kids learning through play[ing] again inspired me to try to rekindle the playful mindset in my high school students."
More recently, Zapler spent his summer coaching girls' track with TCBoost, a youth sports coaching program. For Zapler, his approach to coaching track applies just as much to establishing the classroom environment. 
"I try to focus on incremental progress, like in athletics," Zapler said. "I try to focus on the process, rather than the product. [Throughout the program], there were memorable disappointments [for some meets], but the one memorable positive is how people handle those disappointments." 
Likewise, English Teacher Jen Jun was involved in a cross-institutional teaching program between the Shedd Aquarium, the Field Museum, and the Adler Planetarium over this past summer. For Jun, this nontraditional camp program was a far-reaching, inspiring program that encouraged kids' curiosity. According to Jun, the diverse teaching experiences she had at the museums helped to shape her own values as an educator through various activities ranging from building model rockets to touching stingrays and even holding tarantulas. 
"I think at the end of the day, everybody likes to have fun and I think that whether someone is younger or older, everyone has a sense of curiosity about something," Jun said. "[I believe that] it's my job to make sure that [students] can walk away with knowledge and a connection to something that they care about."