Students pursue internships in future career choices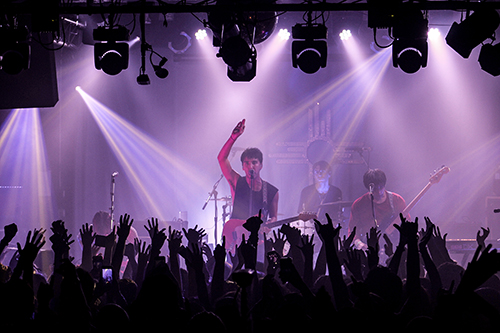 One thing some students do in high school is find a career they're interested in pursuing. With so many options to choose from, it can be difficult to determine what to do. However, one way some choose to explore their passions while students at South is through internships.
Junior Kate Snively said she didn't know what she wanted to do with her life. However, she discovered her interest in Occupational Therapy after landing an internship at Pathways Pediatric Clinic in the Glen. In this program, Snively's job was to shadow therapists and work with little kids who had disabilities.
"I had no idea [the internship] even existed," Snively said. "My track coach runs the program and signed me up for it without me even knowing. When I texted her about it when I got my schedule over the summer, she told me it would help me get introduced to different careers and what I wanted to do."
According to Snively, she greatly appreciated the relationships she was able to build with the kids she worked with. One child she worked with was diagnosed with cerebral palsy. Snively said she worked closely with her to help her reach the goal she had of walking with crutches instead of using a rolling walker.
"There was a day where [she] went from being on the ground [to standing] up almost on her own," Snively said. "Everyone in the room was cheering her on and she totally did it. It was really moving and powerful to see what these therapists can do and [how] they make such a huge difference in [the kids' lives]."
Contrary to Snively, senior Danny Glynn went looking for an internship on his own. He has been interning for a year at The Early Registration, a music journalism website, where he writes reviews on new songs and albums. According to Glynn, he found the internship after meeting the president of the company at a concert.
"I noticed [my boss] had a bunch of cameras around his neck and I was super intrigued on how he got [them] in," Glynn said. "I went up to him and asked what his Instagram was and I later sent him a DM asking if I could get the name of the boss [at The Early Registration]. He sent back that he was the president of the company and gave me an internship."
Although Glynn believes the job is more of a hobby, he's learned a lot about what goes on behind the scenes in the music world and would consider doing something similar in college. He said the internship has fostered his passion in music and he recently began working with senior Trey Harris, now one of his closest friends, according to Glynn.
"[Harris] asked me to go to LPZ Studios in the city, [which is] where Chance the Rapper and Vic Mensa both recorded their earlier albums," Glynn said. "We couldn't [go] the week we wanted to because Mensa had rented out the entire studio to work on his latest project. It was pretty cool to be told no because one of our favorite Chicago artists was using the studio instead of us."
Similar to Glynn, junior Bella Del Muro works in a music-related internship as well, interning as a concert photographer for a blog known as Respect Your Youngers. According to Del Muro, she's learned how to present herself in a more professional manner by having to deal with problems that've come up at concerts. One of these issues occurred when she photographed for the Arkells and Frank Turner in Chicago.
"I only received a media pass and not a photo pass, [so] I was not able to bring my camera [into the concert]," Del Muro said. "After a few phone calls to management and talking to security it was cleared up, but it was too late for me to cover the whole concert. I would like to think I handled [the situation] well because I was invited back to sound check, a live radio broadcast, and the concert for the following night."
Del Muro encourages people to try things they may not be comfortable with, as doing this has helped her discover a passion she's interested in continuing in her future.
"Getting out of your comfort zone is something you need to do while you're young," Del Muro said. "I never thought I'd be able to carry out doing something like this [internship] or [have] this opportunity. It really has done wonders for [finding] what career path I want to choose."