MacDonald takes over as women's head swim coach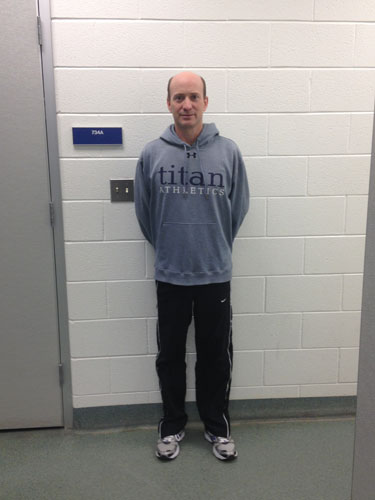 For the 2013 season, Keith MacDonald, the head men's swim coach, will take over as the head women's swim coach as Kelly Timson is stepping down.
While this will be a significant additional commitment, MacDonald says he is looking forward to it.
"It's definitely taking a lot more on my plate, but coaching is something I love to do," MacDonald said. "So I'm looking forward to spending the extra time around the pool and motivating the girls the best I can."
According to sophomore Kelly Cordes, the team looks forward to having MacDonald as their coach and thinks he will have a positive influence.
"I think it will influence [our success] in a positive way," Cordes said. "The guys' team is fast and has been doing well with him, so I know it will work with us."
MacDonald doesn't expect there to be much of a change coaching girls.
"There's not much difference," MacDonald said. "Girls are like boys, if they're motivated they're going to swim fast. For me it's all about making sure they're having fun and staying motivated."
According to Cordes, the main change is the difference in gender.
"I think it will be interesting to have a guy as our high school coach because for the past two years it's been a girl, so I think that will be different," Cordes said. "A new coach [will make us] try to impress him to make a good impression. I feel like it will make us better as a team."
Cordes believes that having a coach of a different gender will give a different, but positive, perspective that they've never had before.
MacDonald believes the team will have a successful upcoming season.
"As long as they train hard in practice we'll see good results in the end," MacDonald said.
MacDonald is already familiar with the team because he was also the coach of the freshmen girls' team. Cordes believes that the familiarity the team has with him will make the transition a lot smoother.
"I'm glad that it's him because we've known him as a coach because he was the freshman girls' coach, and he knows us as swimmers too," Cordes said.
About the Contributor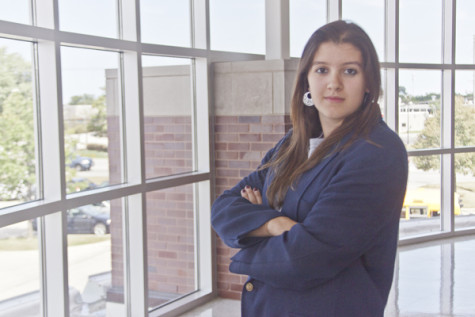 Rachel Chmielinski, Co-Sports Editor
Rachel Chmielinski has been a writer for the Oracle since the fall of 2011. Having been an active member in the GBS athletic community and a sports enthusiast,...