Titan Top Three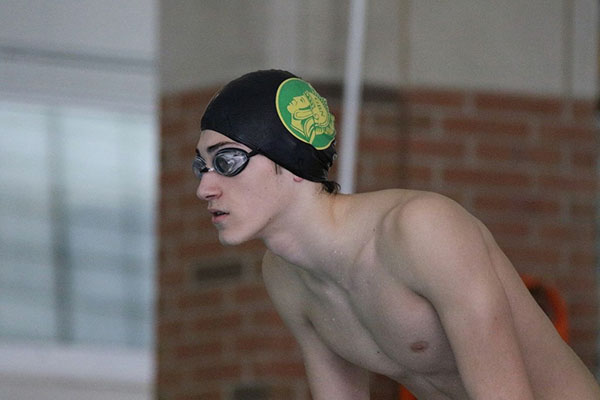 These are the three most impressive athletic moments in sports from the winter season, picked by the Oracle sports editors.
Tural Erel 

Despite being a GBN athlete, senior Tural Erel's remarkable comeback to swimming after suffering from a fractured neck and paralysis in late August has earned him the #1 spot in the Titan Top 3. Erel has been going to physical therapy to regain movement, and on Feb. 3, he swam the 50 yard freestyle at the GBN meet against Highland Park. Tural's mother, Sapho Erel, described the event as incredible and amazing to watch.

"He has so much vigor and strength, and it was really emotional to watch him swim in the pool after all the work he has put in," Sapho said.

After the incident, Tural's friends set up a Go Fund Me account that has helped his family, according to Sapho. According to Tural, he feared he would never be able to come back to swimming, but he proved himself and others wrong.

"[Swimming] was unreal and really emotional," Tural said. "It was absolutely amazing to have so much support from family, friends and teachers. After the accident, I honestly never thought I'd be able to swim again, so to be able to swim and compete was surreal."

Fencing 

The GBS Fencing team attended the Great Lakes High School Varsity Championships on Feb. 4 in Culver, Indiana. The team placed first in Men's Epee, and all four of South's fencers placed in the top 10 out of 56 competitors. Top finishers include freshman David Ozniak, sophomores Nick Depies, Sebastian Wozniak, and junior Conrad Hiller, according to head coach John Skorupa.

 Titan Poms 

The Titan Poms competed in the National Dance Team Championships in Orlando, Florida on Feb. 3-5. In the Large Varsity Team category, the Titans placed 11th in Jazz and 12th in Poms, according to senior Olivia Landsman.    "Directly after our [jazz] performance, we got to watch a playback, and all of us were just cheering and crying because we were so proud of our routine," Landsman said.