The advocacy for mental health awareness needs to extend beyond May, and continue throughout the year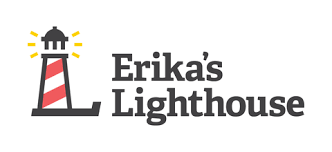 Every twelve minutes, someone commits suicide in the United States. Suicide is the second leading cause of death for 10-24 year olds. Why aren't we talking about this more?
As many of you know, May was Mental Health Awareness Month. To me, the month of May represented a time of education and of growth, and during the month of May, I was eager to learn more about mental health, specifically dealing with suicide prevention. In conversations with my mom, we stumbled across the organization Erika's Lighthouse. 
Erika's Lighthouse is an organization based in the North Shore that raises awareness of teen depression and alleviates the stigma surrounding mental health. 
This organization was formed in 2004 in memory of Erika, a 14 year-old, who took her life due to her struggle with depression, and provides free mental health programs that primarily target 4th – 12th graders. According to their website, "Erika's loss was a rallying point for a community in pain, and one that is dedicated to helping make sure every child, every school, and every community is aware of adolescent depression." 
Peggy Kubert who has been with the organization since it was formed in 2004, is currently the Senior Director of Education at Erika's Lighthouse, working to help support schools so that they have a comprehensive approach to addressing teen depression and helping students improve their mental health. The organization was named Erika's Lighthouse in order for us to think of the organization as a lighthouse, a beacon of hope, used to get depression out of the dark. 
 The month of May was the first time I heard mental health discussed in earnest at South. In fact, while I wrote this column, I learned about a club at South called Elpida, which appears to be doing great work helping students with their mental health. From the day you step on South's campus you're told about our incredible TLC – how it's a great resource for all students, and it is. Shouldn't we advocate for our mental health resources as well, from the day we step on campus? 
While the month of May is dedicated to the advocacy of mental health, the conversation should not end when the calendar turns. Kubert advises that the student body at South can do many things to help. Exploring what types of mental health clubs are in the building, utilizing student voices and hosting events that have a message around good mental health were a few she mentioned. In order to destigmatize mental health, we have to be willing to have difficult conversations especially with one another. Additionally, we have to further our education on these topics and normalize talking about them just as we would physical illnesses. I look forward to the day when incoming South students are just as aware of our great mental health resources as they are about our great TLC.