Celebrity deaths shock nation, reveal impact of social media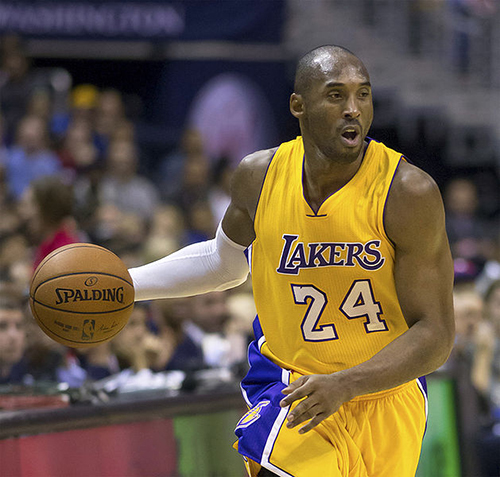 The Sikorsky S-76 chopper crashed into a ravine and immediately killed its nine passengers upon impact on Jan. 26, two of which were former NBA Star Kobe Bryant and his daughter, Gianna "Gigi" Bryant. Within minutes, the event reached news outlets around the world and left the public in a state of shock and grief.
I never imagined to be sitting here, writing a piece on the death of such incredible individuals, but here I am, and many have been in the same position with the passing of idols in recent decades. When it comes down to the very idea of media, we cannot underestimate the role it plays in our lives. The recent deaths that have shaken the nation to its core demonstrate the pervasiveness of media in our day-to-day lives, beyond the typical news outlets.
It's nearly impossible to avoid any interaction with media. Whether it be by glancing at the latest news on television, or scrolling through an Instagram feed on the weekends, media plays an undeniably large role in how we receive and perceive our surroundings. At the tap of a finger or the click of a button, a person has immediate access to media around the world faster than ever before.
When you reflect on the past 20 years, you'll find many heartbreaking celebrity deaths haunting social media outlets, specifically in pop culture. Thrillertastic Michael Jackson, 6-time Golden Globe winner Robin Williams and Hollywood legend Debbie Reynolds left a legacy on the entertainment and music industries, and their sudden deaths have spurred universal messages for the public to reflect on. We dwell all too much in the materialistic world, and when a sudden change arises, it disrupts our sense of comfort in life.
As word of Bryant's and his daughter's passing spread, media outlets became littered with tributes to the athlete's accomplishments, including his status as a five-time NBA Championship winner, according to a CNN article published on Jan. 26 by Reporter Jill Martin. And rightly so. Bryant's athletic record is undeniably one of the best the NBA has seen, and his kind nature made him a well-liked player. What struck me most was the impact it had on those who don't follow sports, including myself.
"It's hard to believe NBA superstar Kobe Bryant, whose prodigious talent and win-at-all-costs spirit made him one of the most famous and decorated athletes in history, is gone," Martin said.
If it weren't for social media, I would not have learned of Bryant's death as quickly as I did. In fact, it was by looking over my friend's shoulder as she scrolled through Twitter that I first saw this news, and the emotions I experienced afterwards were indescribable.
Instagram, Snapchat, Facebook, and Twitter have been my main news sources in the past few years. A single swipe brings you into a whole new world, and for many, these social networks are their way of staying on top of the latest news. Yes, it is possible to be too invested in the lives of others, namely celebrities, but media has the power to influence the lives of its viewers for the better.
All figures who enacted change in society's entertainment and athletic industries, Jackson, Williams, Reynolds, Fisher, Kobe and Gianna, also left this world too soon. Their deaths signaled a golden age marked by renovations in the music genre of Pop, fresh film productions, and unbeatable basketball techniques.
The beauty of it all is the recognition these individuals have received over the past years, and, with the aid of media, figures such as Kobe and Gianna will forever leave an impact on generations to come.