Failure necessary to achieve future success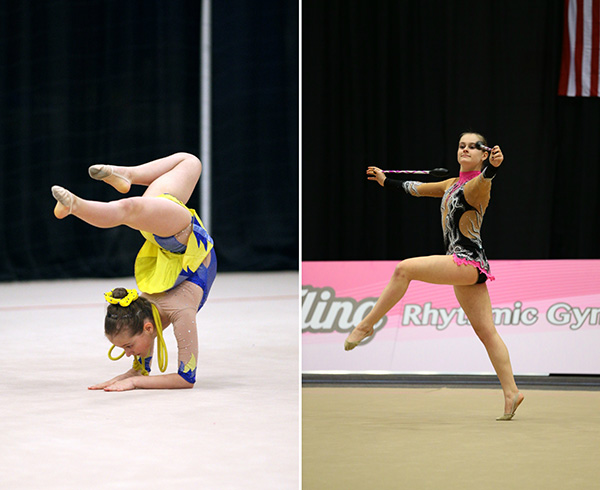 No one ever starts something thinking that they will fail. Even the slightest doubts are clouded by high hopes for an eventual successful future. But as soon as the ball starts to drop, people tend to put their hands up and back away without giving whatever they were doing another thought because, in the choice between fight and flight, flight is seemingly the easy way to go, right?
Wrong.
When I was seven, I started rhythmic gymnastics and from the first moment I stepped into the gym, both my mom, my coaches and I could tell that this sport would be a struggle for me.
I wasn't like most girls when I started gymnastics. I couldn't bend forward and backward like a rubber band or naturally get my legs behind my shoulders. I wasn't as naturally talented and did not have a perfect gymnast body like the other girls did. As soon as I started, my coach told my mom that I probably would not make it very far in the sport.
Over the years, facing failure was inevitable. There were plenty of competitions where I would end up so far from the podium that it seemed I would never make my way up to it. But all those failures, no matter how difficult they were to face at the time, they only made me stronger, smarter and tougher. And when I finally got to stand at first place (something neither I nor my coaches ever expected), I knew that all the previous failures were more than worth it. In the end, all my failures are what made me successful. They taught me to always choose fight over flight.
Recently, I've noticed that society, mostly parents, have stopped teaching their children to value the importance of failure. Though I don't train anymore, I've been coaching a group of gymnasts for nearly two years. At the beginning, the group started with 15 girls; now, there are only nine. Instead of encouraging their children to keep on practicing and fighting when they make mistakes, parents make it "easy" on them and just take them out of the sport.
The lack of the value of failure is detrimental to prosperity, whether that be getting your first F on a math test or placing last at a competition or only getting the role of an understudy in the school play. Failing is what makes us better. It is what helps us learn. It makes us aware of what we are doing wrong and pushes us to never make the same mistakes again, thus making us better at what we do.
Throughout my many years of gymnastics, I faced failure an overwhelming amount of times. Every time one of my routines went poorly, my coach did not go easy on me and brutally pointed out every single tiny, nit-picky issue that she saw, and I would take it. Without my failures, and my coaches and parents teaching me to value them, I doubt I would have made it as far as I did in gymnastics and would have probably quit at a much younger age. My failures are what made me an accomplished athlete.
Just because you're not the best at what you do, doesn't mean you should stop doing it. Just because you've screwed up 99 times, doesn't mean you should quit; the 100th time you try it may just be your success. No one is perfect, and no one expects people to be perfect. We are all human; we make mistakes. It is how we view those mistakes and learn from them that will make a change in our lives in the long run.