Horticulture receives third at Nationals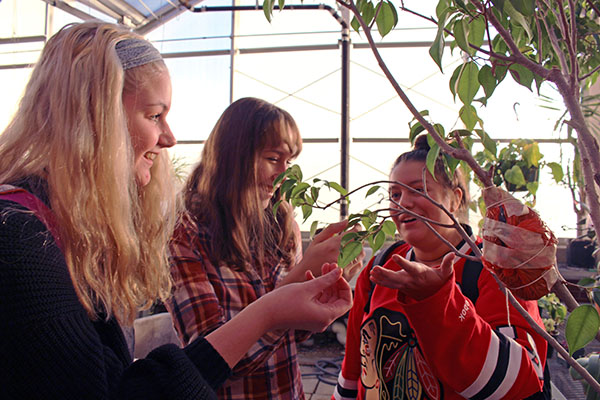 The GBS Horticulture team participated in the National Future Farmers of America (FFA) Convention and Expo and placed bronze as a team with one silver individual medal from sophomore Laura Schonken. According to the National FFA Organization, the convention is one of the largest annual student conventions in the world.
The two days in which the team participated consisted of individual and team activities like exams, plant identification, interviews and customer service. According to Horticulture Teacher Michael LeDuc, freshmen Sona Kadalimattom, Schonken and seniors Tess Flores and Victoria Fedorko participated. They were also accompanied by Horticulture Coach Erin McBride.
LeDuc said, "It was an absolute blast. They performed as well as we could've expected because it really is something that's totally new to them."
The team qualified for nationals last spring when they won state. According to Schonken, the previous team was made up of mostly seniors.
Kadalimattom said, "I was actually shocked because only one of us actually competed at state, and three of us didn't."
McBride says that she is amazed at and proud of the work her students have done to be able to go to Nationals.
"They study so hard and they work so hard to be at that level," McBride said. "It's amazing to see them be recognized at the national level."
The team practiced once to twice a week to prepare for nationals. Kadalimattom says the nationals' competition tested broader information than what they're taught in their Horticulture course.
LeDuc said, "State is what our kids are most prepared for because it aligns well with what we teach in class. Nationals has a lot of components that we really don't teach in the class."