Fine Arts Department expands, undergoes renovations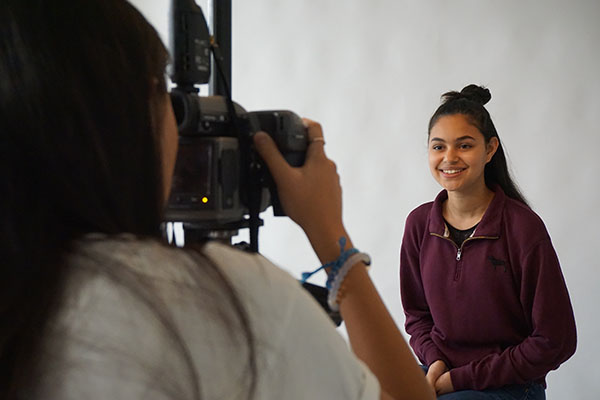 South's fine arts program underwent major renovations this summer. The Broadcasting and Drama classes have joined the Fine Arts Department and the photography studio has expanded.
The combination of the fine arts programs came after Martin Sirvatka, the former instructional supervisor for the Fine Arts Department, retired in 2016.  Principal Lauren Fagel decided to revamp the department by expanding classroom space for certain programs.
"[The changes] give a more robust sense to our Fine Arts Departments," Fagel said. "[Now],  it's no longer just music and art. It also decreases the workload for our English supervisor [Tom Kucharski]. English is a huge department since it is a four year requirement. Why not balance it a little?"
Mark Maranto, previously an English teacher, was promoted to Sirvatka's position. According to Maranto, instructional supervisors are responsible for fulfilling department needs. In order to match college standards, South tries to compete at a high caliber, Maranto explained.
"I try my best to pursue [department] needs so that students get the most professional experience possible," Maranto said. "When colleges see the experiences our kids have had, [they're impressed]."
According to Maranto, throughout the summer, changes were made to the building in order to expand the photography studio's space, which replaced two English classes in the Art wing.
Photography teacher Amy Elliot says that along with relocation and renovation, the photography studio has also received upgraded resources for its students.
"Now we have a much bigger projector and screen…[we also] have windows, [and] the room is so bright and open," Elliot said. "It'll be nice to have natural light available for shooting."
According to Elliot, these changes are an improvement for the students, as the new screens allow for high quality images to be presented.  Students will also be able to see photographs in high definition on the new projector.
Within the next few months, radio will revamp remote equipment to improve sound quality and transmit away games for sports broadcasts. Dr. Daniel Oswald, radio broadcasting instructor, anticipates the uptake in creative discussions among teachers and is excited to see what collaborations emerge from the new department.
"This is an excellent opportunity for [teachers], because it allows us to work with like minded coworkers and teachers who direct unique programs within the building," Oswald said. "We can  better [our teaching through] the experiences and wisdom of our more experienced colleagues. Now, I can get [their] input easily."
According to Maranto, collaboration is the ultimate focus. He says merging departments gives students a more cohesive path through the fine arts.
"When kids see that teachers are working together within the arts, [it won't] place the stress of having to coordinate classes on them," Maranto said.