GBS Connects provides career exploration opportunities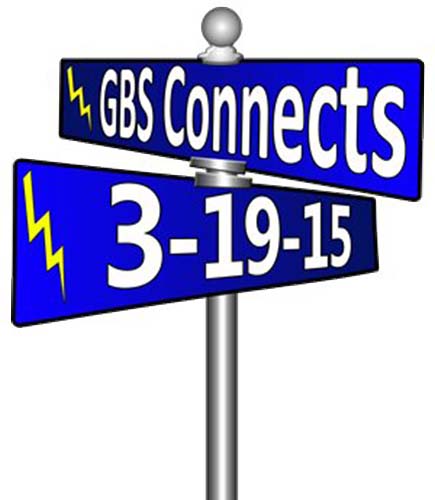 On March 19, South will hold the second ever GBS Connects career day, which will provide all students the opportunity to consider a multitude of professions in presentations given by professionals who work in different fields.
GBS Connects was first held in December 2012 and is returning to South again this year. It aims to link the concepts that students learn every day in the classrooms with possible professional tracks, according to Principal Dr. Brian Wegley.
"In this high school we want to develop your skills and we want to give you the opportunity to explore your passions," Wegley said.
The career day allows students to not only learn about the careers themselves, but it also provides a space for students to meet professionals from the local community. Dr. Laura Cummings, assistant principal of student services, believes GBS Connects will help students establish lasting relationships that will yield opportunities for their futures.
"It was amazing to [the administrators] how many Glenbrook South graduates came back to present [to our students] and wanted to give back to the building and the community," Cummings said. "We really felt that [GBS Connects] better prepared [students] for heading into college."
A wide variety of professionals are selected to present, according to Cummings.  This gives students the opportunity of exploring potential careers, including ones they had not considered. According to GBS graduate Haley Wilson, GBS Connects was a great learning opportunity for her.
"I absolutely loved it," Wilson said. "It really answered a lot of questions [I had]."
Cummings said she received feedback that students felt GBS Connects broadened their search for career paths and majors in college. Because of this, the planning process for the upcoming career day was more extensive and took place over a longer period of time, according to Wegley. This has increased the array of careers students will be able to learn about in addition to providing a stronger pool of professionals giving the presentations. He is confident that the work done by the Guidance Department will capitalize on what students like Wilson already describe as a job well done.
Wegley expressed that with a pressure on students to make choices in high school that will influence the rest of their lives, allowing them to test the waters with certain career presentations will help them make more informed decisions in their time at South and beyond.
Wegley added that the reason why this career day occurs biennially is to meet the needs of the majority of students whose interests evolve over the course of and as a result of their high school experiences. Matt Chorvat, who was a junior at the time of the first GBS Connects day, detailed the way it helped him narrow his focus.
"At the time, I was considering a law path or a biomedicine path, so I went to the sessions on both of those. [That actually] affirmed my decision to not do either," Chorvat said.
According to Wegley, GBS Connects is a program that is crafted to aid students in becoming more informed about what they want for their future.
"If you are doing something you really don't love to do, what are the odds you are going to persevere through the challenges that [you face]?" Wegley said.