South holds first annual World Cultures Celebration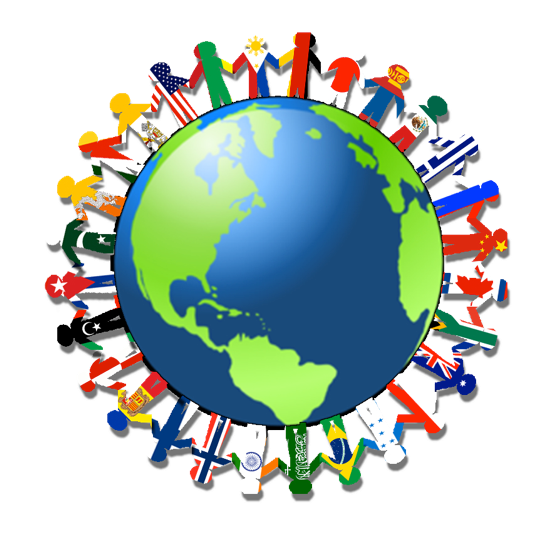 South will hold its first World Cultures Celebration on Feb. 7 in the Lyceum from 11 a.m. to 3 p.m. Many diverse countries will be showcased under the uniting theme "Everyone Eats Bread."
The celebration will be hosted by various South cultural clubs such as the Japanese Club, Mongolian Club and German Club. The event is sponsored by math teacher Esther Bowen. At the event, each organization will have a booth in which they can display various cultural aspects such as food, language or art.
"It'll be nice," Bowen said. "We're going to have a passport that we give people as they enter, and they can walk to each booth and get a little stamp [once they have visited]. [Visitors] will get to talk to the people at the booth and ask questions or view pictures of the area."
Each booth will have handouts such as food samples for purchase and recipes, according to Bowen. There will also be activities at each booth that represent that particular nationality. Admission to the event will be free, but food tickets will cost money and will allow visitors to try a type of bread from each country.
"So, for example, the Japanese club will have origami and they'll be playing some anime on the side," Bowen said.
The event will also include performances distributed throughout the day such as dance routines by Latino Heat and members of German club, according to Bowen. The performances will also include a fashion show that will feature clothing from all of the different regions represented at the celebration and some poetry readings in Bulgarian, French and Spanish.
"[Performances will be] throughout the day so that people are not tied to one specific time," Bowen said.
Since the event is on a Saturday, it will be open to the entire Glenview community, which was one of Bowen's main goals in making the celebration stand out. She is excited to see how it will impact the rest of the community in addition to the student body at South.
"I know it has been done before here at GBS, [but] it's been done during the day, during lunch periods," Bowen said. "And I wanted an opportunity to do it on a Saturday so that parents and other community members could also enjoy the celebration."
Seniors Hyun Jin and Yada Thia are Japanese Club board members who are also co-presidents in charge of the World Cultures Celebration event. According to Jin, the two are like assistants to Bowen.
"We bring up ideas that she might not recognize, and since she's a teacher, she's busy as well so she would just tell us to [hand out flyers], or make a passport plan or something," Jin said.
According to Thia, the two will be checking up on how clubs are doing in preparation for the event. Thia believes that bringing these clubs together to showcase their cultures will be an opportunity for different ethnic groups to understand each other and further enhance their knowledge of the world.
"I think it's a really good event, because I know GBS is really diverse in itself, but I also know that a lot of people stick together," Thia said. "Not to be racist, but there's a lot of [racial grouping] so I think it's a pretty good event for everyone to get to know each other and [realize they are not so different]."