Homecoming day, an exhilarating experience for many is filled with anticipation and excitement. It's a night of vibrant colors, joyful laughter, and not-so-graceful dancing. A magical space is formed, with energetic music and lively conversations, as connections are strengthened, and memories made. This is how homecoming should be; a dream you never want to wake
from. However, for many students, including sophomore Briana Balan, homecoming has turned into a whirlwind of emotions and stress.
From searching for the perfect outfit to acquiring a date or a group, stress levels skyrocketed as the night of homecoming approached, Balan expressed. As soon as Balan first learned that South's 2023 Homecoming was a month earlier in September, instead of the usual October, her worries crept in. Luckily for her, Balan had already found her dream dress.
"I have a dress, but it also takes a lot of work finding an original dress," Balan said. "Because everyone is looking at the same sites, at the same dresses, and you're trying to just have your vibe, but usually that doesn't work."
Junior Henry Breden's stress came from his group planning an afterparty, worrying that they wouldn't be able to have a fun time with their friends. While Breden has already found a date, he's concerned about the fast-approaching dance and his limited plans for it.
Balan, however, is still faced with the utmost difficulty of acquiring a date and group. After adhering to the mere issue of finding that special someone, the question of how you're being asked soon followed.
"There's the stereotype [that] the guy should always ask you out in a crazy way," Balan stated. "But then you don't get that sometimes you just get a text [saying], 'Hey, want to go to homecoming with me?' [It's unspoken that] everyone in your group has to have a date, and you just have to fit up to the standards that everyone wants to meet, just to look good."
These stereotypes are especially driven by social media, sophomore Madison Gleason stated. Glamorous facades of a picture-perfect homecoming raise unrealistic expectations and ceaseless comparisons for a time meant for celebration and creating cherished memories, she expressed.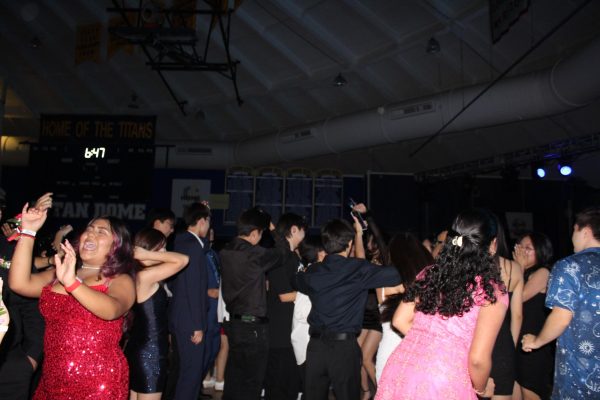 "Social media paints [homecoming] to be the best thing out there," Gleason said. "Especially the homecoming date posters are posted on everybody's story which everyone sees. It gives you the idea that [homecoming] has to be a certain way, and if it's not,
then you're in the wrong and you have to change yourself."
Even with tremendous pressure to navigate the judgments of her peers, Gleason felt that homecoming
was a space to simply enjoy the moment and embrace a fun time.
"I [still look forward] to spending [homecoming] with my friends, because it's so fun to take pictures and have memories that you're going to look back on and really enjoy," Gleason said. "The whole point of homecoming is to dress up, enjoy yourself, and just feel like your best confident self."