Students live abroad, experience new cultures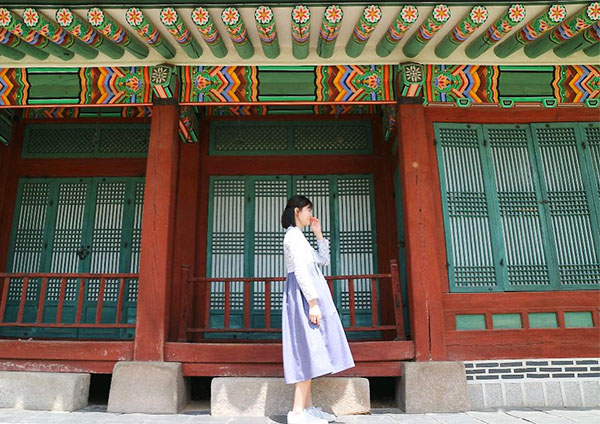 Many people get the opportunity to experience traveling to a foreign country, yet very few actually have the opportunity to live in one. For some, the United States, even Glenview, is a foreign place. Life abroad offers a variety of experiences that have shaped South students' lives.
For sophomore Seonghyun Kim, her life has consisted of living abroad and adapting to many different foreign countries. Kim was born in South Korea and then moved to Hawaii, Kazakhstan, Costa Rica, back to South Korea and eventually Glenview, where she is starting her first year in high school. According to Kim, her dad is a Korean diplomat whose job requires various international moves.
"South Korea is my home country, so I see it as a comfortable place because I started my life there," Kim said. "Now I'm used to [moving around]. I feel special about it because it's not very common to have this type of opportunity."
Similar to Kim, junior Jessica Friedman has lived in multiple countries due to her father's job. Friedman was born in France, and has lived in Ohio, Shanghai and London, before coming to Glenview four years ago.
"[Moving] has shaped the way I've grown up," Friedman said. "I would be a different person if I had never moved around. One life lesson [I've learned] is don't get too attached to anything because you never know what will happen and you might lose that thing."
When living abroad, it is common to go to international private schools, according to both Kim and Friedman. International private schools are often times smaller, and even isolated from the home country's culture because of the various international students that go there, according to Friedman.
"You knew everyone in the [international] school, which I really liked," Friedman said. "I lived in London for three years, which qualified as a really long time at my school, because most people only stayed for a year or two or even less. I would always show the new kids … around the school and I helped them make new friends."
Friedman and Kim agree that finding and making friends is one of the most difficult parts about moving abroad. Moving around means that you may not get to see the friends you make ever again, Kim says.
"When I see people with childhood friends, and they've been friends for five or six years together, I get kind of jealous about that because I've wanted to have friends like that," Kim said.
Senior Aaron Gallegos was born in Ecuador and moved to the US with his mom when he was 11. According to Gallegos, he also lives in Spain with his dad during the summers. Gallegos said that his life in Ecuador was very different because it is a developing country. Moving to the United States was difficult at first due to the many differences in culture, Gallegos says.
"My first day of middle school at Attea  [after moving to the United States], I met my social studies teacher," Gallegos said. "I told him that I had just moved a couple weeks ago, and he asked me how I liked it so far. I understood the words, 'how far', and I thought he was asking me how far I travelled."
Among other things, all three agree that living abroad helps develop speaking skills in many different languages.
"At a younger age, it's a lot easier to learn a new language," Friedman said.  "When I was [in China], I was learning English at the same time [as Chinese] because I wasn't even good at English yet, so [learning] both wasn't that bad. [Chinese] felt like a normal language to me."
Ultimately, living abroad opens your eyes to new perspectives in a way that allows you to become open-minded and mature.
"Living abroad gives you a whole new insight into other people's points of view and their philosophies," Gallegos said. "It makes you more well-rounded, even if you've lived there for a short amount of time. You take a lot away from the culture, and the way things are done, and how the lifestyle is there. You grow as a person."