South students bond, create friendships with teachers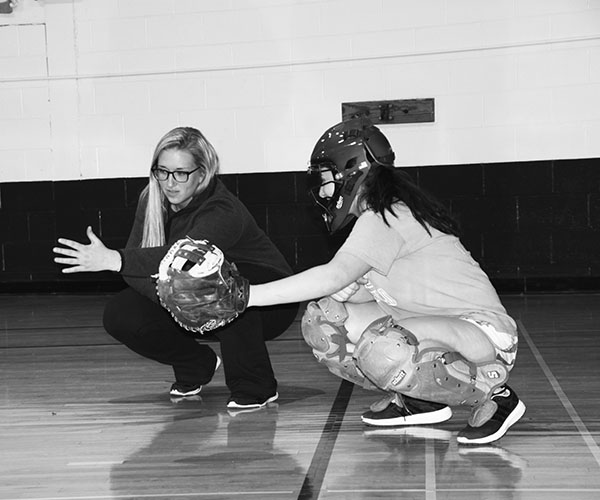 The lunch bell rings and a steady stream of students walk into a department office looking for teachers to explain incorrect quiz questions, plead for additional points or turn in late work. While all of these reasons are valid, a few students will walk in for a completely different reason: just to say hello.
Junior Eden Kim is one of these students. He found a friend in science teacher Marianne Gudmundsson during freshman year in Honors Biology. When the class ended, he said he was saddened to leave a course he was passionate about as well as a fantastic teacher.
"She [is] one of those kinds of teachers where she would stay up really late emailing back and forth helping you because she cared about her students that much," Kim said.
According to Kim, he continued during his sophomore year as one of Gudmundsson's lab assistants. Though he no longer has classes with her, he says that she still makes herself available.
"I do always stop by [her office] still just to catch up, and we'll just talk for like 45 minutes straight," Kim said. "I just never met a teacher who cares so much about her students and really wants the best for them."
Being Gundmudsson's lab assistant opened up the opportunity for him to create videos for the Science Department, Kim said. During his time, Gudmundsson says Kim was responsible for setting up labs for her classes to use, among other tasks.
"Eden, because I knew of his skills with videography […], ended up creating an amazing document [explaining an experiment]," Gudmundsson said. "So then I had a visual that we showed all Honors Biology classes as a precursor. I showed it to Mr. Rylander, our instructional supervisor, and he said, 'Wow. Would he be interested in doing something for the whole Science Department?'"
Kim has also extended his bond with Gudmundsson outside of the classroom. He explained that her concern for all her students has made Gudmundsson like a parental figure for him.
"My actual mom and I are extremely close and she's someone I go to for everything, [and] that's the same thing with Mrs. Gudmundsson," Kim said. "I do call her […] my academic mom because when I'm going through something or I need advice or guidance, […] she's always there for me."
Similarly, sophomore Maja Markovic forged a bond with her English teacher, Afrodite Skaouris. She says that Skaouris's amiable personality that she saw on the first day of school has carried over into class later in the year.
"Ms. Skaouris [is] very open to anything, any idea that any person [has]," Markovic said. "Often in writing, we have personal [assignments] where we can write our own stories, and she's okay with anything that we write. She allows [her students] to write what they feel."
According to Skaouris, Markovic's easygoing personality also aided in forging a friendship. Coming from a Greek background, Skaouris explained that Markovic's strong Serbian ties created a commonality, even though their cultures are not exactly alike. Additionally, she explained that their openness has bred conversations that may not have otherwise been possible.
"[Markovic] finished the novel we were reading about two weeks early and she came in and she's like, […] 'I hated it,'" Skaouris said. "We had a very interesting conversation about her feelings [on the book]. […] It was very easy for her to express her thoughts."
Markovic says that next year, she will move a level up in her classes to AP English Language because of Skaouris' help. In addition, Markovic is pushing herself in other areas because of Skaouris.
"I don't even know how my school life would be like if I didn't have Ms. Skaouris as my teacher," Markovic said. "She's made me try a lot harder in school because she showed me that I can use my ideas [to] take my pen and put it on paper. […] If I didn't have her […] I wouldn't try as hard because she's always motivating me […] to do better and so I think if I didn't have that, I'd be stagnant and not excelling at things I should be excelling at."
Like Kim, Markovic said she wants to carry on her relationship with Skaouris past her current class with her.
"I feel like I can still use her as a teacher that can help me excel in my academics, as well as help be a better person […]," Markovic said. "She constantly tells us that she's always here for [her students] until we graduate, until we get married."
For junior Winnie Tomsheck, an out-of-classroom bond was established with Dana Boehmer, GBS softball coach and PE teacher. Seeing her almost every day through athletics and classes has enabled Boehmer to have a significant impact on her, Tomsheck says.
"She's a huge role model in my life because […] I don't think I'd be as skilled [or as confident] in softball because she has made me such a better player," Tomsheck said. "She's [also] a really strong, independent woman and she's definitely influenced me and showed me how to be a better person and [not] care what other people think about you and stand up for yourself."
Because Tomsheck wants to play softball in college, Boehmer says she tries to be a mentor. She explained that during one particular moment on their travel team, she was proud to see the progress that Tomsheck made as a younger member of the group.
"I remember one game [with] her just coming in and doing a really good job […] earning the respect from her teammates," Boehmer said. "It might have been her throwing someone out at second [base] and it was a big moment not just for Winnie, but for the other girls on the team. […] I was really proud of all that she had worked for because she was definitely coming in as an underdog."
Tomsheck says that she views Boehmer like an older sister because she trusts her, but is also comfortable goofing around and being casual with her. Having Boehmer at school has acted as an alternate source of support, different than her peers.
"If I'm ever freaking out about something at school or […] if I need someone to talk to at school […] who is an adult, or if I feel like something is going on with someone else that's serious, I can go and talk to her about it," Tomsheck said.
Gudmundsson said these bonds are opportunities for both students and teachers to learn from each other. Having role models, she said, is beneficial in both the present and future, as students look towards their relationships in college, their careers and beyond.
"I'm just really, really lucky in all the years I've been here, [these bonds] just remind me […] how many lives you touch and can touch [as a teacher]," Gudmundsson said. "I feel that in any way we can take advantage of taking care of each other, […] I feel like that's why we went into teaching."