South's biracial relationships create unique identities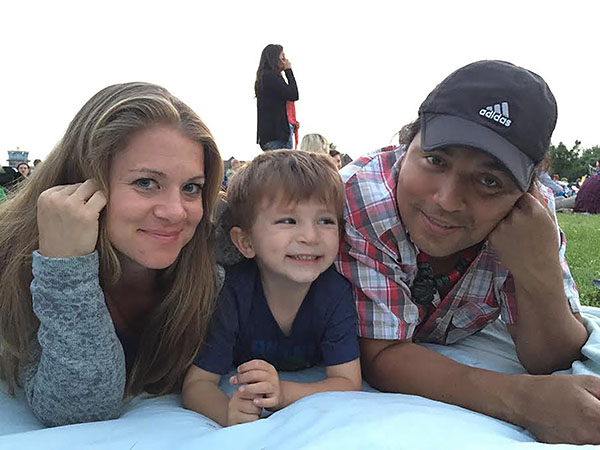 Anne Marie Yurik & Alex Ladan, co-features editor & staff reporter
December 1, 2015
In today's society, colors can symbolize more than what's represented in a box of rainbow crayons. There is the rainbow LGBT+ flag, pink for breast cancer and the color of one's skin. According to students and teachers at South, biracial relationships can cause a shift in the couple's identity for themselves and their kids.
According to history teacher Emily Ekstrand, who is married to a Latino man, their son Rio identifies more as Latino. The blend of the two cultures in her son's life, according to Ekstrand, is something she is excited to see shift his identity and personality.
"[For example], his racial or ethnic identity is such a personal thing. He looks very white; he has blue eyes, lighter hair and light skin. People don't look at him and assume he's a Latino kid, but he mostly speaks Spanish, and I think culturally identifies as more Mexican."
The difference in their appearances has caused incidents for the Ekstrand family. According to Ekstrand, in Oaxaca, Mexico this past summer, a man ran into Rio which caused him to fall and hit his head on the pavement. Rio's dad was infuriated at the man who had hurt their son.
"My husband scooped him up and started running with him to catch the man who hurt my son," Ekstrand said. "I started running after them and didn't see them in the crowd and so I yelled, "¿Dónde está mi bebé?" at which point a group of people thought my husband was kidnapping my son."
Similarly, history teacher Susan Flickinger's husband speaks to their kids in Korean to create a foundation for fluency as they progress in their lives. Flickinger and her husband introduced both languages to allow their children to evolve with both cultures equally present.
"I think questions of identity are going to be challenging for them, but […] we consider them not to be half-American half-Korean but both of these things," Flickinger said.
In contrast to both Flickinger and Ekstrand, juniors Dani Revello and Max Klemm, despite technically being in a biracial relationship, personally do not consider their relationship biracial; therefore, they do not feel as though their relationship status affects their separate identities.
In contrast, freshman Cindy Grant* was in a previous biracial relationship with another freshman. According to Grant, keeping the relationship a secret ultimately affected her relationship with her parents and with her boyfriend.
"My parent's did not know about [our relationship] because I knew they would get mad," Grant said.
Although Grant realizes how some people have a negative outlook on biracial relationships, she believes that being in a biracial relationship will ultimately give her a more understanding view towards other people.
"I think a lot of people are judgmental about [biracial relationships] but they don't choose to say it," Grant said. "I think [being a biracial couple] will help me later on to be more accepting of others."
*names have been changed