Baetz offers ideas, collaborates as representative in Natural Resource Committee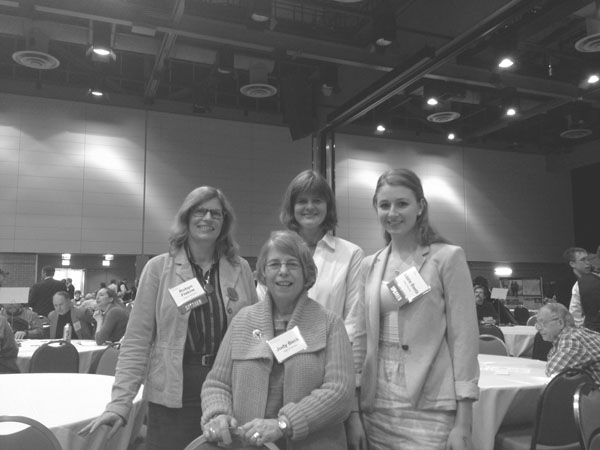 South students have participated in a number of activities outside of school, including having a job, joining a sports team or pursue their interests in different ways. Senior Lizzie Baetz is currently pursuing her interest in environmentalism by being the student representative of the Village of Glenview's Natural Resources Commission (NRC). As the student representative, Baetz discusses her ideas and collaborates with the adults on the committee.
The NRC oversees the natural resources in Glenview and is made up of six members, according to chair member Henrietta Saunders. The Village requires one of the members to be a Glenview high school student. Baetz was recommended by Casey Chiappetta, the previous NRC student representative.
The NRC meets once every other month and holds formal, two-hour meetings. Besides meetings, the NRC participates in other events too. For example, the NRC was recently invited to judge a science fair at Pleasant Ridge Elementary School.
"It was fun walking around with the committee members [with clipboards and everything]," Baetz said.
According to Baetz, being part of the NRC has positively affected her.
"I think [being a part of NRC] has matured me," Baetz said. "What we do in this committee matters, and there are direct results to what we decide to do. Seeing my opinions and actions feed into that has been very satisfying in a way. It makes me confident that in the real world my voice does matter."
Baetz is also a member of Project Earth club at South. Currently, Baetz is helping to coordinate a project involving the NRC working together with Project Earth. According to Baetz, the two groups are working on informational signs to place at green infrastructure sites in Glenview.
Despite all the contributions she's made, Baetz said she still has regrets involving the NRC.
"I do wish that I was more knowledgeable about environmental science because sometimes the talk does get technical during the meetings, and I can't follow it," Baetz said.
Despite these regrets, Robyn Flakne, committee member, describes Baetz as a positive edition to the NRC.
"She's happy to contribute her opinions, so she's been a really good edition," Flakne said. "We're going to miss her when she goes, but we're looking forward to finding our next student member."