Athlete Update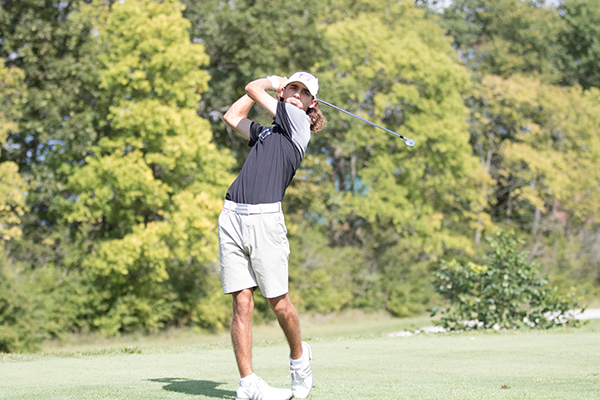 The Oracle's  Q & A with a South alumnus who participates in Division I college athletics. Charlie Nikitas, class of 2017 South graduate, is finishing up his first year of collegiate golf at Miami University in Ohio.
What is your favorite memory from last season?
I would say definitely getting down to the state championship with all the guys was really memorable for closing out my senior year.
How has your first season playing college golf gone?
Amazing. It's everything I could have expected. Competing against the best teams and players in the country while traveling to some of the most famous venues is incredible.
how is college golf different from high school?
The schedule and the travel. We are often gone for five to six days so keeping up with class is tough. Also, the competition is crazy good at this level.
what piece of advice would you give to south athletes?
Don't take anything for granted and enjoy every moment of it because you are going to miss it, I promise you that.
What are your goals moving forward?
I want to have a shot at winning a national championship as a team and then to break through and get my first  college win soon because I've been so close a few times this year.