Badminton hopes to place top three in state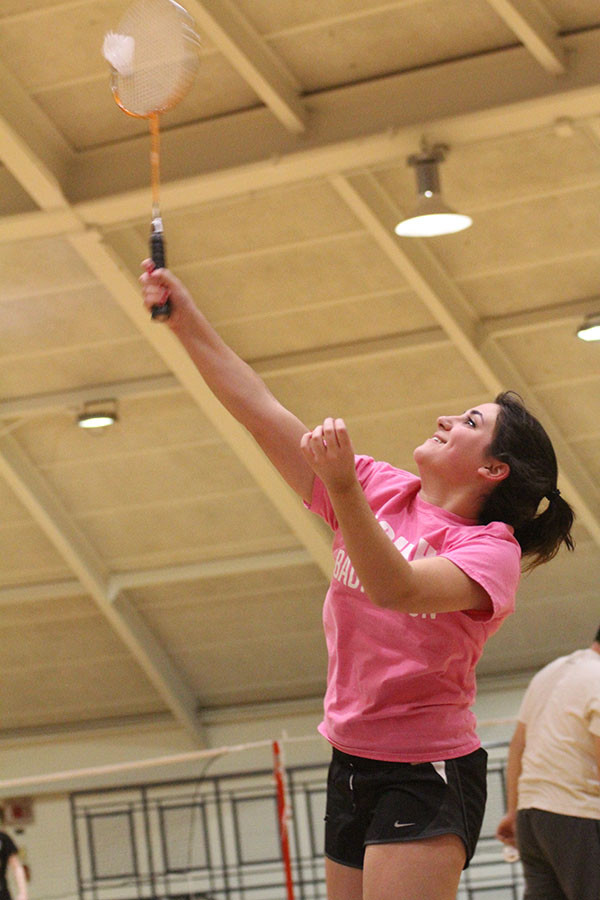 David Zepeda, Staff Writer
April 29, 2015
The badminton team has had a great start to their season and looks forward to finishing their upcoming meets strongly according to head coach Terri Kimura.
According to Kimura, she is very happy with how the season is going and her goal for this year is to place in top three.
"We had many great wins and excellent results," Kimura said. "We've had scores like 3-1 in two matches against Buffalo Grove when we're invited to play with them at their home."
According to Kimura, she was not able to send any players to state last year due to the scheduling of the season.
Kimura says the secret behind the team's overall success is the coaching staff. She says that if it weren't for the excellent staff, they wouldn't have been able to get as far this season.
"It helps having a good freshman coach and JV coaches," Kimura said. "The girls really love their coaches and they all get along very well and have fun during practice. This helps the whole team establish a great chemistry."
Kimura also explained the key factors in team performance.
"A lot of the girls on the team have been playing badminton before coming to high school," Kimura said. "I have a freshman girl who's a key player and she has played since the fourth grade. Some girls also play in clubs outside of GBS and take private lessons which helps not only them individually but helps the whole team as well."
Senior captain Chloe Farber feels very happy and satisfied with the team this year as well. She says that the team has had many key players including, Tina James, Jane Oh, Shana Michael, Michelle Omega, Sophia Lau and Nina Tojo.
"The season has been going very well," Farber said. "We've had few conference games but we've also had a lot of invites and many great wins. We've had a very solid team this year."
According to Farber, the girls have developed great chemistry this year which has helped them grow more as a team and has helped them win games.