South students face responsibilities, rewards as aunts, uncles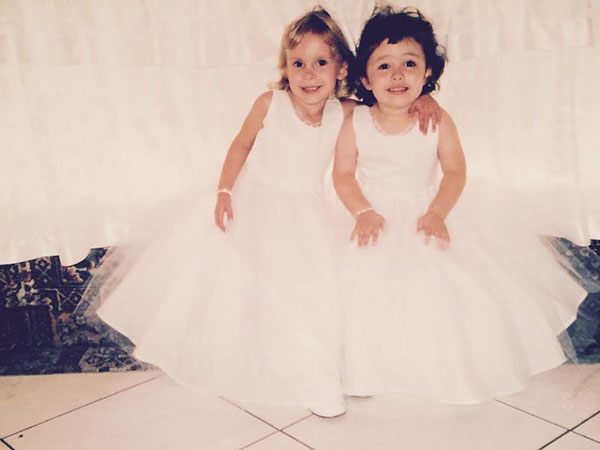 Looking at the skyline as they walked along the lakefront at Maggie Daley park, junior Cameron Daly recalls taking his two nephews and one niece downtown on a summer day and bonding with them. Daly is not the only one at South who is an uncle, for there are several other students at South who are aunts or uncles as well.
According to Daly, being an uncle to his older sister's three kids has taught him to take on a more parental role because of his responsibilities such as giving them rides, going to their sports games and taking care of them in general.
"I think it's taught me to kind of grow up a little more because I have to take responsibility for them and care for them when my sister needs me to, so it's kind of prepared me for later in life when I have kids," Daly said.
In addition, Daly also believes his role as an uncle influences his nephews and niece in numerous ways, shown specifically by his nephews always wanting to follow in his footsteps.
"I think I'm a pretty good influence to them," Daly said. "I play hockey and since they've been super little, they've just wanted to play hockey and wanted to do all the stuff that I've done. I'm a goalie, so my two nephews always want to be goalie for hockey […]. I think they just want to take after what I do, so that's pretty cool."
Similar to Daly, freshman Aya Alaqrabawi tries to act as a role model to her 12 nieces and nephews, especially in areas regarding academics.
"I have to be a better role model because if I do something bad, they're going to ask me why I did it and why [they can't] do it, so it's kind of like that responsibility," Alaqrabawi said. "[I need to] keep up with school and grades and study for tests […]. If I don't do that, how are they going to do it?"
In addition to being a role model for her nieces and nephews, one of Alaqrabawi's nieces came to her for advice when she was being bullied at school. According to Alaqrabawi, her niece asked if she had ever experienced bullying and what she should do about it. She feels part of what made her approachable to her nieces and nephews was her similarity to them in age.
"I feel like [my niece] would be scared to go to her mom because her mom's an adult and a lot older, and she can't go to any of her sisters because they're younger," Alaqrabawi said. "I feel like she came to me because I've been through her years in elementary school and she feels like I could give her the best advice and she could be most comfortable talking to me."
According to sophomore Alex Ladan, she is freshman Corinne Shaw's aunt; Ladan is Shaw's aunt because Ladan's uncle is Shaw's grandfather. Ladan believes that one of the greatest parts of being an aunt is explaining to others her family tree.
"[My family tree] definitely makes for an interesting story because we call each other cousins and that's how we've grown up, but it's fun to tell the story just to see people's reactions," Ladan said.
According to Ladan, she remembers a time when she confused her friend by telling him the story of her relation with Shaw. Though the lineage is complicated, Ladan said, she enjoys having this role as an aunt and would choose to be one if she had a choice.
"Explaining [the family tree] to my kids or for [Corinne] to explain it to her kids would be extremely complicated," Ladan said. "Then again, the upside to that is that [we're] unique, and it always makes for a good story."