Caesar displays emotion through soulful approach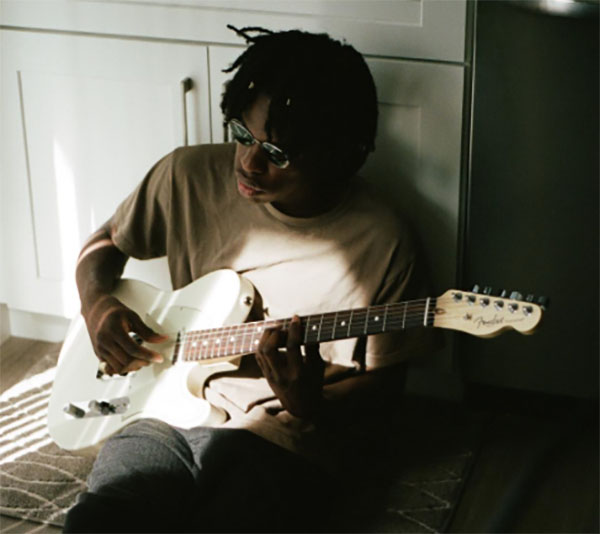 Yoon Kim, co-a&e editor
November 10, 2017
Love, loss, longing and every shade in between. These themes, along with many others, are captured in the mellow, mid-tempo music of Daniel Caesar, an up-and-coming R&B artist.
Originally born in Toronto as Ashton Simmons, Daniel Caesar is an R&B artist who first started releasing EPs online in 2014 and officially debuted in late August of this year with his first full-length album, Freudian. Backed with rhythmic piano melodies, hints of funk-embedded grooves and waves of Frank Ocean-esque interludes, Caesar's music is a godsend of alt-R&B meets gospel, divinity meets humanity, love meets loss.
The first impression that I got from Caesar after listening to his single "Japanese Denim" and later Freudian, was that he's like a child with an old soul. He's earnestly romantic and has not yet given into the cynicism of having experienced the heartbreak of an unrequited love. Still, his music reaches beyond mere human relationships and seeks for something more, frequently questioning his own faith and referencing the divine. I instantly fell in love with his soulful vocals and mellow ambiance that his music wraps you in.
In Freudian, most everything is coated in a layer of blissful vulnerability. Even as he wrestles with the harsh reality of letting a loved one go in "Loose", one of my favorite picks. He bathes the track in pleasant-sounding melodies and chords, forging an almost peaceful serenity in a song that could have taken on so many other moods. At the end of the song, Caesar leaves the audience with a raw, acoustic recording of him singing the lyrics to the subsequent track "We Find Love" to himself and then concludes with fragments of a conversation between him and a former lover. In the way that he invites his audience to almost peek into his personal space, the simple combination of his soft piano and delicate falsettos provide a deep vulnerability and intimacy with his listeners.
Not only is Caesar's work honest, it's also surprisingly classy in that it does not stoop down to the hollow and sleazy lyrics that other artists of the genre sometimes spew out. His words are emotional, contemplative, and perhaps at points even incomprehensible, but they are definitely not empty. Although he occasionally touches on sensual content and a dash of dirty words in tracks such as "Get You" and "Take Me Away", he distinguishes himself as an artist who sings about meaningful intimacy rather than loveless hook ups. Caesar carries an innocence that can even find gratitude in any season of love, demonstrated in lyrics such as "Yes, I'm a mess, but I'm blessed to be stuck with you," from his stripped-down piano ballad, "Blessed".
One defining characteristic that sets apart Caesar as an artist is his paradoxical blend of spiritual notions and secular desires. Stemmed from his religious upbringing, Caesar's music has been significantly influenced by both '90s and classic gospel, evident in his spiritual lyrics and organ intros. "I live in the real world, I've lost my faith," Caesar sings on his track, "Death and Taxes" as he questions his own place in the grand scheme of things. Visible in his early music as well as throughout Freudian, Caesar struggles with finding his identity in both of these worlds but as a result finds himself in a place much more worthwhile: the space in between. He continuously juxtaposes his heavenly lyrics with his grounded voice, ultimately highlighting the acceptance—and even beauty—of human imperfection.
Freudian does not attempt to please any crowd of listeners but rather is an endless journal of Caesar thinking, listening, reflecting and then repeating. Despite the deliberate crafting of the package, the album exudes an effortless charm, almost as if Caesar threw together an impromptu, yet seamless collection of his own personal moments of life—grand revelations and little nuances alike.
As I listened to the 22-year-old Toronto native fall in and out of love, I couldn't help but admire the genuine sincerity of the artist. Caesar somehow finds a way to beautify any and every phase of life and, in the same breath, melts his listeners with his soothing voice, reflective lyrics and blissful melodies. The creamy quality of his voice and soft undertones of his instrumentals naturally lend themselves to a perfect lazy Sunday jam. What I love most about him, though, is that he holds onto an endearingly hopeful approach to life, no matter what it has to offer.