Coaches' intense training methods burn out young athletes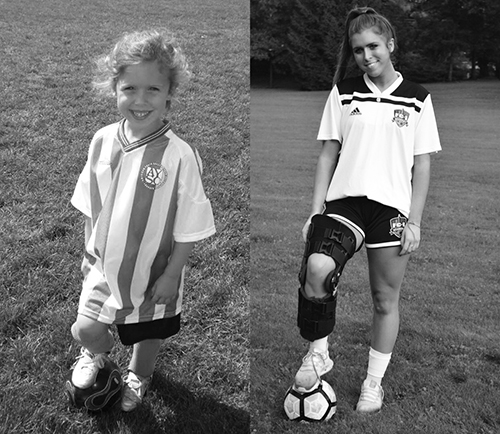 Hang on for a minute...we're trying to find some more stories you might like.
154,000 hours of soccer.
Eleven years, three broken arms, two concussions, a broken foot, countless tweaks and sprains, and a knee surgery later, I still have the same passion for the game I started with when I was 5. But I can't say the same for the 70 percent of kids that quit youth sports before the age of 13, according to the Washington Post.
As far back as I remember, my weekly routine has been wake up, eat, school, soccer, sleep – and weekends have consisted of endless tournaments and out of state games.
But for what? One out of every 50,000 women's soccer players are given the chance to go pro, and only 2.5 percent of youth soccer players, ages 5 to 19 will receive a college offer, for any level according to herosports.
So many hours, so much competition, for so few spots. Since second grade, coaches have taught us about the importance of winning and being the best. They push young kids to tears and wonder why they don't want to be at practice the next day.
Coaches push our bodies to the limit, constantly upping the ante. How many laps can they run today? How much faster are they running these laps? Who is the weakest link? All these questions push young athletes to the brink of injury every day.
When caught up in their win ratio, coaches can forget that the nine-year-old they just screamed at for falling behind in suicides can easily quit the team.
When I was little, I remember watching girls join the team and leave that same year claiming "everything hurts", "it's just not fun anymore" or "I don't even want to play in college… why am I still here?" The whole point of playing a sport without college aspirations is for fun, an idea that is seriously lacking thanks to outside pressure and overworking.
Coaches are burning us out. I understand if you are in a renowned academy team or have your sites set on an Olympic roster spot, but that's not me, or most youth athletes. Small club coaches need to understand that this is not the Olympics. We don't walk out on the field and worry about how the outcome of the game will affect our futures; we want to have fun and play the game we grew up loving.
I have learned so much more than soccer on the field. I've learned self discipline, drive, the value of hard work— but most importantly I've had fun which  is what youth sports are all about.
Kids don't care about winning every game. Over-working and over-pushing by parents and coaches takes the fun out of sports and is the cause of "burnout" among so many young athletes.
While I have been pushed to the brink by countless coaches and taken harsh criticism echoing from the sidelines alongside my teammates and pulled muscles to avoid passing the orange cone last, I've stuck with it. My love for the game and the people I have played it with are the reason you will still find me on the field.
If coaches want to continue to have the opportunity to cultivate children's passion for the game, they must understand that, while we are not afraid of hard work or a good sweat, we are afraid of waking up one day and not wanting to put on our cleats. We are afraid of watching a soccer game and having no desire to join in. We are afraid of losing our joy of the game.
Coaches must understand that for the few years that most of us are gifted on the field, we deserve to have fun and not be burdened with the paranoia of overuse injuries or the pressure of a mandatory win  in the second grade.