Sun Kil Moon's latest album provides unique experience for listeners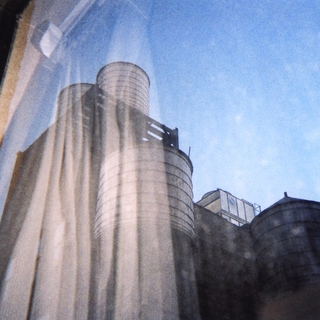 Hang on for a minute...we're trying to find some more stories you might like.
Welcome to the world of Mark Kozelek, vocalist of the band Sun Kil Moon, where every person's name is real, songs don't need to rhyme, and just about everyone sounds like a man going through a midlife crisis rambling about how he doesn't like the new generation. How unflattering. Picture what this album would sound like and Common As Light And Love Are Red Valleys Of Blood is exactly that.
The album is sprawled out to a double album, spanning a total of 130 minutes. It took me three hours to listen to this. And yet, I can confidently say this is my album of the year so far, and it will take a flawless piece of art to top it.
Before I really dive down into this well, I'll preface by saying that Benji, Sun Kil Moon's 2014 album, is one of my top 100 albums of all time. Kozelek has taken the ways of Benji and doubled down on them, throwing out as many stories as he can. They don't have to be relatable or memorable, but at the time, they stick in your head like glue.
The best aspect that Kozelek has going for him with his lyrics is the lack of metaphors. Everything is laid out without exaggeration. When Kozelek says something, he means it.
In the song "Chill Lemon Peanut," Kozelek says, "1:04 AM, Vdara Hotel, Room 14015, April 9, 2016: Our day started today with many kisses, You were on your way out the door to Southern California 'til the fourteenth, And I was on my way to Las Vegas, then to New Orleans." Kozelek narrates like he is reading his personal diary aloud. It's a very individualistic story but change a few of the names and the places and you've got yourself your own.
None of this information is surprising, nor is it really eye-opening. It is, however, refreshing to hear these stories told over catchy acoustic guitar and rumbling basslines. Kozelek states in "Philadelphia Cop" that he's "nobody's puppet" and it's clear that he's right. He just made an anti-folk album where songs average eight and a half minutes and they all sound the same.
On "Bastille Day", Kozelek relates back to the attacks in France last year, directly saying "My sister called, she said 'Mark, where are you' and I said, 'I'm on my way from Milan, Italy to Bologna.' She said 'I'm glad you're not anywhere near Nice, France. 94 people just died there in a terrorist attack.'"
Kozelek's lyrics in this song teleported my mind back to what was going through my head when I first saw it on the news. I had cousins who lived in France at the time, and my family called them up and asked how they were doing. The imagery Mark put into my head rushed back a load of feelings of both horror and relief. I don't get very emotional over many songs, but I won't deny that I was tense all throughout the six minutes.
Along with a list of shootings present in the past four years, Kozelek's lyrics bring back thoughts that one would wish to forget about and puts them down on the table. He rants that "things are a mess on this crazy planet, people are getting slaughtered left and right and north and south and east and west." Very few artists can use those simplistic lyrics and force them down people's throats, telling them "this is not some deep symbolism, this is a cry for help."
Not only is this a fabulous storybook of an album, the musicianship is just as clean and bleak as the lyrics make it out to be. Backed by nothing but simple drum patterns, collapsing bass and slow, meticulous guitar strums, you can fall into a trance just as easily as most ambient music.
Sonic Youth drummer Steve Shelley's played the drums in this album, and his trudging snare hits are so muffled and broken that it sounds like the drumkit in general didn't want to participate in the album.
Nick Zubeck's bass guitar is so thick and dense you can't tell at first if he's using an upright, and Kozelek's technical proficiency to make any random tune he creates on his acoustic into a full-fledged melody is constantly persistent throughout all 16 songs. The staggering characteristics of every instrument quite literally define what the phrase "a flawed masterpiece" means.
To say that this album is a work of art is wrong. It's an experience. It's the equivalent of listening to an audiobook backed with a calming music. It will transfix you into someone you want to be, but hate very much. This album is not just beautiful, it's hypnotizing.