U.S. History, English classes collaborate in American Experience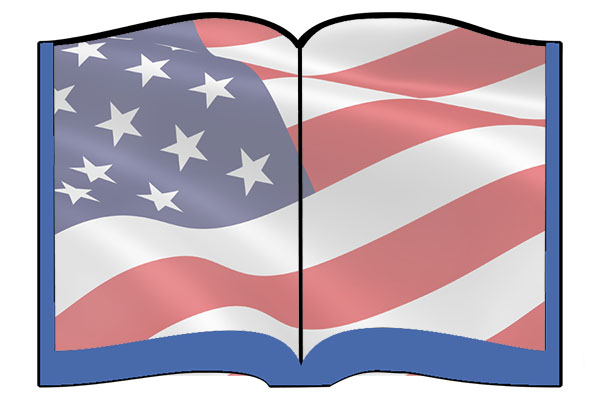 American Experience is a new course that combines Junior English and U.S. History, says Stacy Flannery, social studies teacher. Starting in the 2018-2019 school year, this class will be available to all juniors with a recommendation, but will not be offered as an honors or an AP class.
According to Flannery, American Experience will look at the American experience through many different facets that contribute to how Americans experience life in a way that typical history classes would not.
"It's a way of looking at the American experience through multiple lenses and a little bit more emphasis on art and culture," Flannery said. "There is a lot of room for exploration, small discussion and hands on activities. Students can expect to look at eras through film, through art, through music, through literature, through politics, through sports, and having a much more of a kaleidoscope."
Jeannie Logan, instructional supervisor for the Social Studies Department, says that part of the decision to combine the two classes came from an overlap between the courses.
"Students in junior English and U.S. history classes would notice this all the time," Logan said. "Now we're trying to be much more purposeful and intentional about the connecting points, and trying to make that the driving focus."
According to English Teacher Lisa Neu, the class will meet every day, co-taught by an English and history teacher, both responsible for the overreaching and integrated curriculum. In total, four GBS teachers—Flannery, Daniel Hicks, social studies teacher, Neu, and English teacher Steven Bolf—will be teaching American Experience.
"The goal is to spend as much time together, where each teacher is responsible for parts of the curriculum," Neu said. "True integration is the key to making it meaningful."
Logan says the aim of creating the class was to make students study the way that dates and narratives come together into a "cultural moment" by immersing them in different aspects of American history.
Flannery says that one of her goals for this class is to erase the idea that different academic subjects belong to different categories.
"We've all been duped into thinking that … literature and poetry belong to English and that historical events belong to social studies," Flannery said. "We create discrete categories that don't really exist. And if students taking this course can have that experience where the lines that separate are invisible, that would really be the goal."