South reflects on revamped homecoming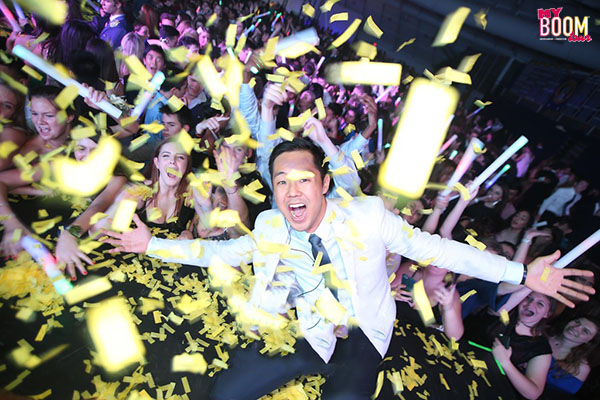 South held its first Homecoming using BOOM Entertainment last month. The school sold 2,200 tickets as opposed to 1,500 last year, according to Abby Grant, student body president.
According to Josh Koo, assistant principal of student activities, though the increased price for hiring BOOM raised some concern, the number of tickets sold and the $6 dollar increase on individual bids made the school a profit.
"One hundred percent of the budget came from ticket sales and we were able to make the whole week a profitable one," Koo said.
"[The money] will go right back into enhancing student experiences at GBS."
In years past, many people would stay for short amounts of time and leave after not hearing many engaging songs, Grant says. But she feels that Student Council accomplished their goal of having students stay longer this year. According to Koo most students stayed for about one to two and a half hours.
"We had a line that wrapped around the Dome, and actually had to ask many students to leave after the night ended because they really wanted to stay," Koo said. "That has never happened." Koo says he owes a lot of the night's success to the flexibility of BOOM and their ability to cater to students' interests. Despite the overall success of the dance there are still some improvements that could be made, according to Koo.
"We are looking into ways to cool the gym so students don't get overheated," Koo said. "We plan on improving [the coat check] system so more students can utilize it in a more efficient manner."
Because of the success of this year's dance, Student Council hopes to continue using BOOM in the future.
"We were able to get 70 percent of the student body out there as opposed to a little under 50 percent that we have done in the past," Grant said.
Despite speculation on whether Turnabout will use BOOM as well, Koo stresses the importance of a unique dance and says if the company were used for Turnabout, the setup would feel overused. The goal is to provide a quality dance experience whether or not BOOM is used, according to Koo. In terms of the future, Grant says she hopes the dances become so popular that people will be lining up before the doors open.
"I hope [dances turn] into something where people are waiting outside 30 minutes before it starts to get the front row because they are so excited," Grant said.