Interact club adds two new clubs, hopes to add new members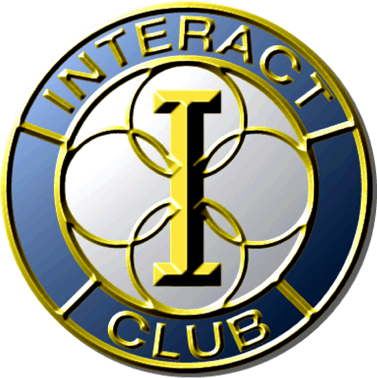 Interact club added two new events to their calendar this year. The two projects included the construction of gardening boxes for a South Suburban high school and a book collection for a national program that Interact participated in.
Club president Zach Cepeda says that Harvey, Illinois, is an impoverished community where there's no easy way for people to get fresh fruits and vegetables. Cepeda and his uncle, Brian Cepeda, history teacher at Thornton Township High School, discussed ways that Interact could help the existing garden at the high school become something that would impact the entire community. Gallagher went into more detail with their vision for the project and how Interact students got involved.
"[Interact members] made small gardens for people and helped them set it up and get it started," Gallagher said. "[They] built garden plots and we brought them down [to Thornton Township High School] and distributed them to the community and helped them to  create a food bank for themselves."
Cepeda says that the goal of the project was to help the school build a garden so that it can benefit the whole community and can be used as a teaching tool at the high school. He also explains that the relationship between the two schools is significant because it shows that Interact had the desire to get involved and help make a difference in the communities around them.
"It was about the connection [and] showing that we care about a community that we don't even know," Cepeda said. "But showing that we were willing to give effort and help them out in any way that we can."
Junior Jamie Kahn was a part of the construction of the gardening boxes and says that she enjoys the opportunities like the gardening project that Interact has given her.
"[Helping another community] felt great," Kahn said. "That's the main reason I do Interact just because it provides good opportunities, like the gardening box one, to help people that without interact I probably wouldn't have the opportunity to help."
Not only has Interact finished the gardening project with success, but the club also surpassed their goal of 1,500 books for the Bernese Book Drive within the first two weeks of collecting books. According to Junior Sydney Prewett, who was also a part of the construction of the gardening boxes, was surprised about exceeding their expectations for the book drive.
"Surpassing the goal shows how strong and supportive GBS is," Prewett said. "We are a special place that can see a problem, recognize it and do something about it, which is a quality that most schools don't have."
Gallagher said he also taken aback by how many books were collected and explained the Bernese Book Drive and why he thought it was important for the club to participate in.
"[The Bernese Book Drive] was a national program that takes books and gets them to intercity children of all ages and it helps them get their hands on some stuff that we take for granted and may be sitting around and not being used." Gallagher said.
Both the garden project and the book drive are new projects that the club started this year along with many others. Cepeda says that the club has been able to get involved in more projects this year than usual.
"This year we [did] 59 [projects]," Cepeda said. "Typically, we have 40 to 45 projects, [but] this year we have been able to do a lot more."
Gallagher, who has been a sponsor of the club for around 26 years now, says the new projects gave students more access to helping others and making a positive impact.
"New projects, neat ideas [and the] end result is giving kids a chance to experience first hand that they can make a difference," Gallagher said. "And that's really what Interact is all about."