New Illinois law increases young voting pool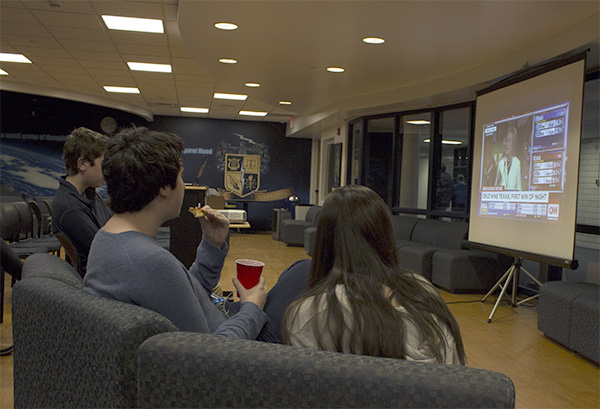 The passage of a law that amended prior Illinois voting requirements makes it possible for 17-year-olds to vote in the state's primary elections on March 15, as long as they are 18 by the general election in November.
The law, which first went into effect Jan. 1, 2014, applies to the primary elections, which are the first wave of elections during the political season where one candidate from each major party is chosen to move on to the next phase of elections. The law aims to expand how many young people vote, according to David Kane, AP Government and Politics: United States teacher. The opportunity for early voting habits and registration allows for students to get excited about their first time voting.
The current state of political involvement at South is low, according to Kane. Though some students involve themselves in clubs that tie into political ideology, such as STAND, Model UN and debate, the majority of students don't often think about elections and political issues.
"GBS keeps [students] busy, and you don't think about politics often until you're a little bit older," Kane said. "You're not thinking about […] international order, or social security issues, or what's going on in Syria."
Additionally, Carole Weber, member of the League of Women Voters (LWV), a nonpartisan group committed to political education and voting encouragement, said that setting up a long-standing habit of voting begins in high school. The school environment is beneficial specifically because of its added emphasis on civic participation with social studies classes, in-school registration events and teachers.
"[Classes, teachers and groups such as LWV] are so dedicated to getting kids out to vote and letting them know that this is serious business and they have a chance to participate in it," Weber said.
On Feb. 5, AP Government students and the LWV registered 89 new voters at GBS, according to Kane. In addition to announcements and flyers around the school, AP Government students spread the word. Weber is enthusiastic about this result, saying that those youngest on the spectrum of voters will be impacted most by this election's outcome.
"[Seventeen-year-olds] have more stake in this than anyone," Weber said. "It's [the students'] future, and [the students] have got the longest future of all the voters, so I hope they all come out if they legally can."
Though the law only affects 17-year-olds that are eligible to vote in November, students who will not be, such as Max Shapiro, president of the newly- created Young Democrats Club, still find value in politics. Shapiro said, though he's not able to actually cast a ballot, the discussions he engages in are valuable.
"[Not being able to vote in primary or general elections] certainly [isn't] stopping me from being an active voice [in politics]," Shapiro said. "Just because I don't get to vote doesn't mean that I can't talk to people about what they're going to do about their vote."
Senior Abby Roberts, who took AP Government in the fall, considers herself to be involved in politics, and will vote in her first presidential election this year. While some people form opinions based on surface ideas or one-time encounters with politicians, she sees the value in being informed, especially with the increased responsibility that comes with age.
"I no longer am going to be able to depend on my parents to let me know what's going on," Roberts said. "It's very important to have a voice in the choices that are being made for you, especially [when we vote] representatives to make decisions on our behalf, and I would like to be thoroughly informed about those representatives."
According to Kane, voting is the easiest way for citizens to participate in government and promote the Democratic process. He believes it is necessary for citizens to be represented in their country's government.
"Democracy is fragile – you take it for granted and it can go away," Kane said. "Countries have had democracies and no longer have it because people stop getting involved. And the easiest of all things to do is vote."