Key Club received grant to kickstart social enterprise project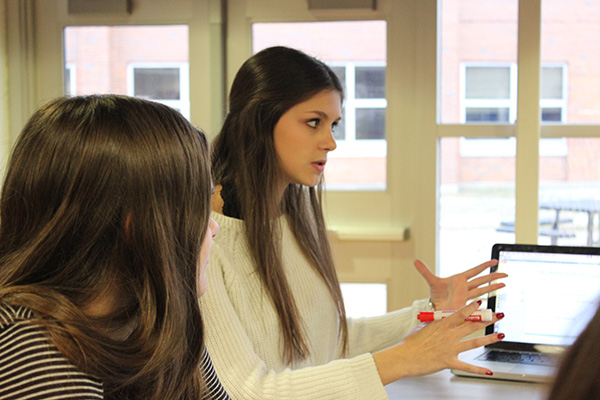 Key Club received a $500 grant from the We Day organization, a group that celebrates and promotes service, to start a social entrepreneurship (S.Ent), which is scheduled to begin at the GBS book sale for the 2016-2017 school year.
S.Ent combines elements of service with aspects of business, according to senior Madeline Shechtman, Key Club co-leader.
"It's different from your regular charity," Shechtman said. "Half of it has to be a business while the other half is some type of charity. Think of Toms shoes, that's our best example; you're buying a pair of shoes from them, and they give one to someone in Africa."
Instead of shoes, the group plans to sell school supplies at the GBS book sale and donate art supplies to inner-city schools. The group made the decision because of their mentorship committee and partnerships with charter schools in the city, according to Senior Leader Katie Coy.
"The art department is typically the thing that gets cut when budgets are cut so if we have this at book sale then we get school supplies and they get school supplies," Coy said.
According to Josh Koo, Key Club sponsor, while the organization will be open to all South students, the leaders will be from Key Club.
"We've formed a group of [about] dozen Key club members or so who are really interested," Koo said. "They have a heart for business but also have a heart for compassion and helping other people."
According to Koo, they were approached about the grant because of their past achievements.
"[We Day] was really impressed with what we've done up until now so we were constantly having like weekly conference calls," Koo said.   "It was really cool to have my student leaders and them constantly talking and planning and brainstorming ideas."