Residents suffering from serious illnesses can now be prescribed medical marijuana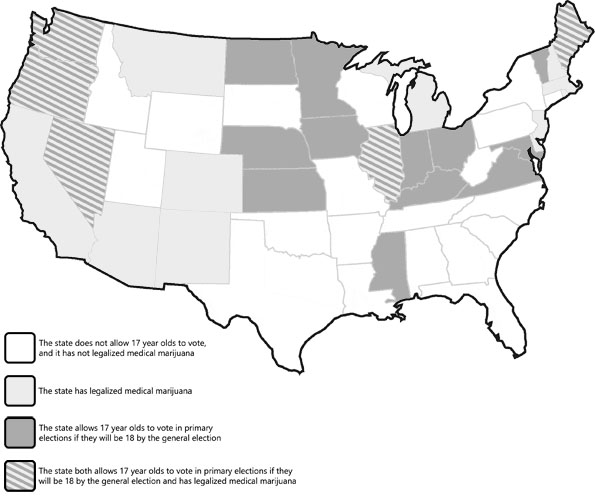 Hang on for a minute...we're trying to find some more stories you might like.
House Bill no. 0001, which legalizes medical marijuana use in Illinois, went into effect Jan. 1.
Illinois was the twentieth state to legalized medical marijuana, and it is implementing strict regulations about the drug's usage and distribution. Those regulations begin with selecting who can legally take the drug, Rep. Laura Fine (17th district) said.
Patients considering medical marijuana as a treatment option must have a certain condition– such as HIV/AIDS–to be eligible. They must also go through an extensive legal process, including a criminal background check and applying for a special photo ID, according to The Huffington Post.
Not only are there heavy regulations that control eligibility, but there are also strict policies in place for growing standards and interested dispensaries.
One example is a rule that dispensaries' locations have to be within  certain manufacturing districts. Mayor Rahm Emanuel and Ald. Ed Burke (14th ward) also proposed that special-use permits be issued for dispensaries and centers dedicated to growing marijuana, according to The Huffington Post.
"It is both timely and necessary to lay down a blueprint which spells out exactly how this new law will affect Chicagoans," Burke told the Chicago Sun-Times.
Glenview resident Samantha Grove*, who intends to open a dispensary in a local suburb, said that although regulations haven't been finalized, she anticipates difficulty in getting the permit because the state will only give licenses to 60 of the groups that apply. Grove also expects a host of regulations from municipalities in addition to the state guidelines.
According to Fine, the regulations regarding the medical marijuana bill are so strict because they were a means of appeasing groups that opposed the bill. Those groups and lawmakers made a compromise, part of which included the regulations and included the condition that the bill be a four-year pilot program.
"After four years, we'll revisit this and say, 'Do we need to be stricter? Do we need to be less restrictive?'" Fine said. "We just need to see."
Fine addressed issues that concerned both the general population, in addition to other groups, such as law enforcement, about the bill. Issues include drug addiction and law enforcement having difficulty managing those illegal users when there are now legal users of medical marijuana. Grove, however, believes that marijuana isn't the first or the last substance to be abused illegally and that there will be more positive consequences than negative.
"I've seen all the people that [marijuana] has helped," Grove said. "…They felt less drugged up when they had [medical marijuana]."
Grove also recognizes that marijuana isn't the  first nor the last substance to be abused.
"There is always abuse…alcohol is legal, and there are alcoholics everywhere," Grove said. "…If the people who dispense the medicine are educated…people will realize that [dispensaries] aren't just a place for people to come and get high."
Grove explained that her grandmother, who was treated with chemotherapy, was affected positively by using medical marijuana, despite its illegality at the time.
"My grandmother had cancer. […] She could not eat and was so nauseous all the time because of her chemotherapy," Grove said. "We had family members who got her [marijuana], and it was the one thing that eased her nausea and helped her be able to eat."
Fine added that while medical marijuana still makes the patient experience hallucinogenic side effects, these side effects are less extreme, and the chemicals are less addicting than those in current legal medication.
"On the other side, doctors are saying, 'We have 80-year-old patients who are addicted to narcotics or painkillers because what we have been giving is addicting,' and [medical marijuana] is something that would help ease the pain that wouldn't have the same addictive nature to it," Fine said.
*Name has been changed