Teachers travel around the globe, learn essential life lessons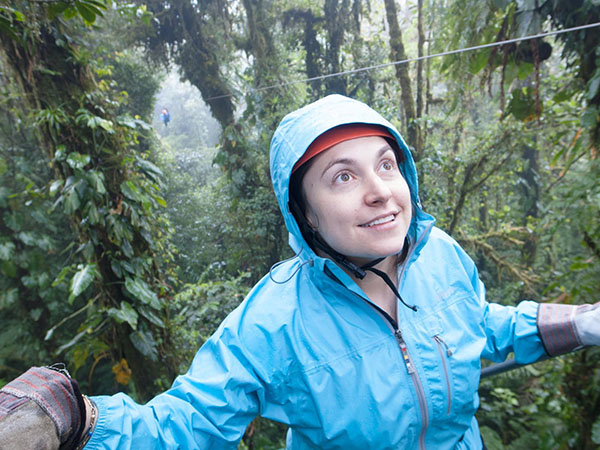 It's wasn't until he traveled solo around the world that Ceramics Teacher Kurt Webb realized there is adventure to be found everywhere. After traveling within the United States and out to Japan, New Zealand, Australia, China and many more places, Webb learned the beauty in living every moment like a traveler: going the distance for every struggle, and becoming a stronger person for it.
Webb believes he found a passion for traveling that was largely influenced by his parents. As a kid, Webb says he explored many parts of the United States and studied abroad in Japan in college. During this time, Webb says he learned to appreciate the unexpected moments traveling solo.
"[I thought], what's the worst thing that could happen?" Webb said. "It's an adventure, and I kept thinking that, and so when I would get lost I almost liked it because it was an opportunity that I didn't really intend to happen. I didn't know what was going to occur, [and] so much of traveling alone is [not knowing what will happen next]. You make these discoveries not only about the places that you're going, but you discover things about yourself."
Similarly, English Teacher David Garbe believes he has expanded his comfort zone by traveling to foreign countries. After exploring Syria, Jordan, Egypt, and Turkey, Garbe says that traveling to unfamiliar places may teach people to become more accepting of foreign cultures.
"Go to the places you don't know anything about," Garbe said. "The more different a place is from what you're familiar with, the more exciting it is, and the more you can learn on the surface. You don't want to feel safe, secure, and comfortable if you're traveling. The point is to experience difference and to humanize places.'"
Webb encountered many obstacles while traveling to foreign countries including not knowing certain etiquette rules and being illiterate in the native language. He recounts a memory in which his inability to read [the language proved to be a difficulty.
"Living in this little village in Japan, I was so cold and I wasn't prepared for no heat in the house in the mountains," Webb said. "I found this box and I'm climbing in there and for the first time all winter it was actually warm, but in the morning I woke up and my eyes were killing me and my throat was burning, and I thought, 'What is going on?' A friend came and she saw the box and on the side were these big red characters that I couldn't read, and she said 'Why are you sleeping in an onion box?' I remember burning the box, getting the last bit of heat, and for the rest of the winter I endured the cold and survived."
Garbe says he also encountered struggles while traveling, specifically when trying to familiarize himself with a foreign culture. However, he believes that these struggle have helped him in his teaching career because he is more open to interaction with new people of different backgrounds.
"I'm much more comfortable interacting with basically anyone and walking into almost any situation and saying 'I'm not worried that you are different from me in any kind of way, that's cool, that's actually kind of exciting,'" Garbe said. "Respecting difference [is important] but being able to get over it and be on equal footing is good on both sides."
Similar to Garbe, Science Teacher Jessica Pritzker believes her travels have helped acquaint herself more with other cultures. She's lived abroad in Switzerland and Argentina, as well as visited 49 states within the U.S., traveled to Japan, Israel, Peru and more.
While living in Buenos Aires, Argentina, Pritzker didn't know how to speak Spanish, so she joined a program in which local Argentinians who wanted to learn English and travelers who wanted to learn Spanish would talk to each other. Pritzker believes that after she participated in the program, she realized the importance of building community.
"Before I left, I had this big dinner at my apartment in Buenos Aires and it was full of people that I had met through my journey and they were all from around the world," Pritzker said. "[I learned] the fact that you can always build a community wherever you are regardless of who you have around you or your language skills, as long as you put some effort into it. That to me was the biggest aha-moment."
Through her journey, Pritzker emphasizes that traveling has made her learn the importance of coexisting with others who may seem foreign. 
"I think the more you travel the smaller the world becomes," Pritzker said. "I think that a lot of issues in this world are caused by fear or just not knowing what other people are like, and frankly I think if we all traveled more and took the time to speak to people who are different from ourselves, we would have less war, and less disagreements, and I think we would be more understanding of each other."