Teenage pregnancy faces judgment, proves challenging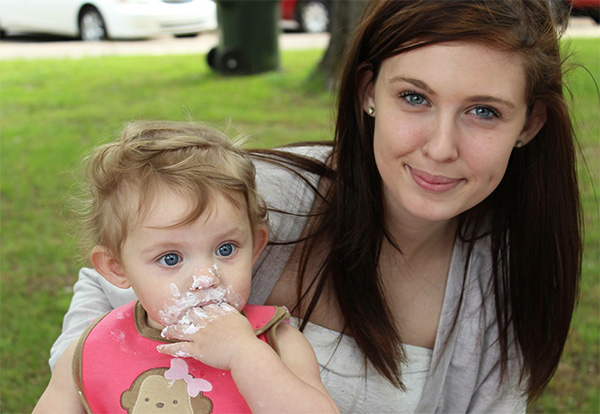 One week. It was one week ago that a period was late. To everyone else, this week had typical trials and tribulations, everyone except the girl who now has a potential pregnancy on her hands. Overwhelmed at the possibilities, potential judgments and choices, she carries the burden of her decisions.
According to social worker David Hartman, because adolescence is a time of feeling watched and different from everybody else, a teenager who chooses to not abort her fetus opens herself up to possible judgment by the community.
"If you're pregnant and people know, that's about as different as it […]  gets in our community," Hartman said. "I think it's this idea that people are talking about [you] and being overwhelmed, […] and I think there's all sorts of judgments on how you make a decision, so people who get an abortion who don't tell anybody don't open themselves up to the judgment."
Kelly Schaeffer, former South student who became pregnant during the summer before her sophomore year, was not using contraceptives at the time of her conception. Although she considered adoption, abortion was not an option. Additionally, she admits that she did not immediately know she was pregnant.
"I kind of just pushed it off thinking, 'Oh well, I'm really not,'" Schaeffer said. "And I waited a month until I started to tell my dad […] it's actually happening. I'm really having a baby."
However, many girls take steps to prevent pregnancy and the effects of pregnancy, which include weight gain and changes to skin, hair and nails, according to Mary Setter, a nurse at Midwest Center for Women's Health Care.
"[In order to prevent pregnancy, teens] can speak to their physician about starting birth control," Setter said. "They can obviously abstain from sex; they can be educated on the use of condoms, things like that. We have plenty of birth control options, and I think the girls are pretty good about coming in and, you know, talking about those options with a doctor."
Junior Becca Green* had pregnancy scares while she was taking birth control; she originally began to take it in order to regulate her period. Nonetheless, when she encountered a pregnancy scare, she did not think of the possibilities because she was not worried that she was pregnant.
"I feel like nothing happens to me ever," Green said. "I've never had a serious illness. I've never really broken a bone, like nothing ever happens to me, so I was kind of just like, 'Oh if I just forget about [the pregnancy scare], it's not a big deal because nothing has ever happened to me.'"
Despite engaging in sexual activity before becoming pregnant, according to Schaeffer, she thought pregnancy was not something that could happen to her, but once she became pregnant, it changed her perspective.
"[Pregnancy] made me realize what can actually happen because I was so naive when it came to the whole situation, like I really didn't know what I was doing […]," Schaeffer said. "It didn't hit me until it actually happened."
According to Schaeffer, her peers treated her differently once she returned to school after summer break. Many more students began coming up to her, asking about her pregnancy and who the baby's father was. According to Schaeffer, they seemed more interested in gossip than supporting her.
"I remember craving certain foods," Schaeffer said. "I remember everyday going straight to the cafeteria and getting the pasta. And then everyone acted like I was some sort of special person and wanted to be my friend all of the sudden to see what was going on and be all in my business, acting like they really cared."
Hartman acknowledges that some do judge others based on their own beliefs. Nonetheless, he believes that people should refrain from using their knowledge to denounce any controversial decisions.
"I think there's so much we can do culturally if we just are friendlier and less judgmental of each other, and less gossipy," Hartman said. "So what can we do? Don't put our judgments on top of somebody else's experience and pretend that we would know what should be done."
The school policy on the matter, according to Principal Lauren Fagel, which is also located in the handbook in section one, says that young women who become pregnant attend school for as long as they deem fit, and are then provided with homebound instruction. After delivery, the individual will receive homebound instruction for six weeks before having to recertify their medical statement by a physician.
According to Schaeffer, she attended school until the birth of her baby girl, Aubree, in May 2012, and never needed homebound instruction. This was because she was able to take finals early in order to maintain high grades, stay on track for her future and receive support from other faculty members.
"All of my teachers helped me because I wasn't able to go back right away after I had her, [and] there wasn't that much time left [in the school year]," Schaeffer said. "They accepted to let me take my finals before I left, so I could still finish with good [grades]. […] So they were very accepting over it."
According to dosomething.org, nearly 50 percent of all girls who become pregnant during high school do not graduate, but Schaeffer continued on to receive higher education at Murray State University after moving to Kentucky in 2012 in order to be able to provide for Aubree.
"[Aubree inspired me to go to college] because my parents never went to college, so I wanted to make something of myself," Schaeffer said. "I mean, I'm not in [college] now; I'm taking a break to work and pay off loans, but I plan on going back [because] I want to be able to have a career and be able to support her."
Despite her love of Aubree and the positive influence Aubree has had on her life, according to Schaeffer, she urges teens to abstain from sex due to the extra responsibilities placed on teens once they become pregnant.
"Pretty much as everyone says: wait," Schaeffer said. "It's a lot harder to follow your goals, and you have another responsibility to think of. You can't just go hang out with your friends when you want to anymore on the weekends. You have to stay home and change diapers and feed your kid and make sure they're given a bath and in bed by a certain time, while you still have your homework. And it's your responsibility to do [so]."