Battle of the buzz
Red Bull
There was a very strong, artificial blueberry and bubblegum taste in the Red Bull, and not in a good way. The caffeine gave us a moderate amount of energy, but for someone who can't handle too much caffeine, the Red Bull would provide a sufficient energy boost. Overall, there are far better and tastier ways to get the caffeine you need than RedBull.
Alani Nu
The watermelon Alani was sweet in a way that didn't taste too artificial. They are not only the most delicious drink we picked up but the most energizing, as the caffeine actually works and keeps us awake and ready to tackle anything. This drink is perfect for a difficult morning at school, an all-nighter, or a midday pick-me-up.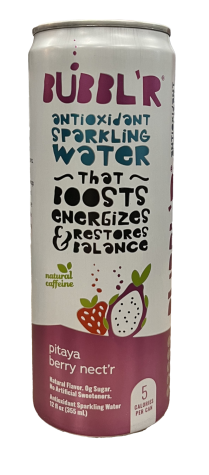 Bubbl'r
The Bubbl'r was not bad, though we wish the taste had been stronger. With a small amount of caffeine compared to other energy drinks, Bubbl'r will not get you through a whole night of studying but will give you a little extra energy. It is relatively light in terms of both caffeine and flavor and is good for sipping throughout the day.
Monster
The
Monster tasted incredibly artificial, but not in a bad way. It lived up to its battery acid reputation with an electric flavor. There was a surprising amount of energy in this drink. It almost felt like I was drinking an Alani Nu or a Celsius (which both have 200mg of caffeine). This is the one you are going to need to pull an all-nighter.
Celcius
As people who need caffeine to stay alive in classes, we really wish we liked Celsius, but no matter how many times we tried it, it always fell flat. With 200 mg of caffeine, you can rely on a Celsius to wake you up if you are desperate. A Celsius will suffice in times of need, but it should not be your first choice, because the taste is not worth the caffeine.