Ralston inducted into Illinois Basketball Coaches Association Hall of Fame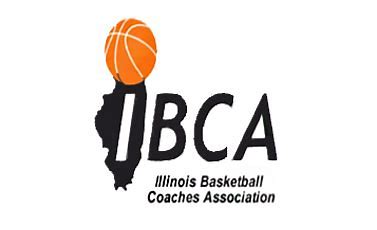 This May, Phil Ralston, English Teacher and Head Coach of the Boys' Varsity Basketball team, will be inducted into the Illinois Basketball Coaches Association (IBCA) Hall of Fame in the head coach category, Ralston said.
Six years ago, Ralston was hired as the Head Coach at South; but Ralston's basketball journey started when he was in elementary school where he played basketball as a kid. When he was older, Ralston worked at Northwestern University as a Graduate Assistant Coach, then took coaching jobs at various high schools such as Deerfield high school while student teaching, he explained.
Now, the IBCA has recognized his career and will invite him to their hall of fame. The IBCA is a group honoring basketball coaches, players, and those who help run basketball games.  A ceremonial dinner will honor his and others' coaching career on May. 6, at the Redbird arena, Ralston said.
Ralston said that he felt honored to be in the hall of fame, but at the same time, he didn't expect the induction.
"I was surprised that I was nominated and even more surprised that someone felt that I was deserving the honor," Ralston said. "A lot of outstanding basketball coaches are in [the IBCA Hall of Fame]."
But even though the award marks excellence, coaching isn't just about wins- it's about connecting with players, Tom Mietus, Assistant Principal for Athletics, said. He saw how Ralston formed bonds in previous teams he had coached, Mietus said.
"[Ralston] had success [in] other places and I think that showed that he could build relationships with kids," Mietus said. "He had success at places that weren't always a team of success. [And it was] a time [when] that's what we needed."
Mietus hopes that for South, the award will bring a spark of motivation for other coaches and encourage them to strive toward a high level of achievement like Ralston. The induction demonstrates the effort South's coaches make and how much they do for students, Mietus said.
However, the influence that Ralston has on his South players reaches throughout every aspect of their lives, not just the games, junior Nate Kasher, point guard and shooting guard of the Varsity Basketball team, said. 
"[Ralston] wants you to be a better basketball player, but also a better person [and] build character," Kasher said.
The players and assistant coaches that he works with are what makes his career notable, Ralston said.
"I've been blessed with coaching a lot of really good players that have had a lot of success, but it all goes back to the players and my assistant coaches that worked alongside me," Raston said. "I don't think [getting this award is because of] anything that I've done as just being around good kids and good assistance."