Alumni Advice: Steven Levitan (Class of 1980)
Co-Creator of Modern Family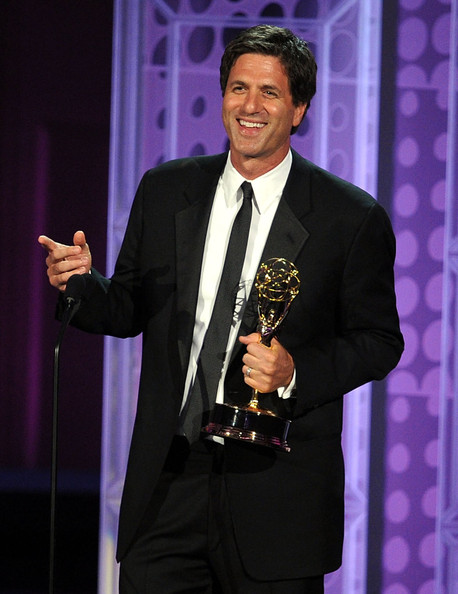 When South alumnus Steven Levitan realized the funny stories that he and collaborator Christopher Lloyd would tell about their weekends were better than the show they were actually developing, they created Modern Family.
"We came up with the idea, asking ourselves, 'What's different about families now?'" Levitan said. "We decided to tell the story of multiple families and do it documentary style at first. Gay family–that's fairly new. Having a cross cultural family with cross generational elements to it–that's new."
Levitan said he was involved in the Music Department, V-Show and Student Council at South. South's variety of extracurricular activities allowed him to excel and explore his interests, he stated.
"The amazing thing about South is that it just afforded all these activities that were not academic related," Levitan said. "There were amazing academic classes, but [the activities] really brought out a lot of my leadership skills and creativity, so that's what I am most thankful for."
In high school, Levitan explained that he knew he wanted to do something related to media, but he did not think his current career was possible.
"When you grow up in Chicago, you don't know many people who are comedy writers and producers," Levitan said. "It seems like something very far away; you might as well just say you want to be an astronaut."
Levitan stated he went from doing TV news right out of college to advertising to writing commercials and trailers in LA to showing his own scripts around. Later on in his career, one of Levitan's scripts turned into one of the biggest shows of all time: 22-time Emmy Award winning Modern Family. During the height of Modern Family's success, Levitan said he learned to just enjoy the ride.
"It was really mind blowing stuff and I knew it just wasn't going to last forever, so I decided to just absorb and enjoy every minute of it," Levitan said. "I think it helped me relax because I basically accomplished everything I ever wanted to–way more than I thought I ever would–so now everything else is gravy, and that's the way I look at life."
Levitan said his advice is to spend time exploring your passions when you are young.
"Your upper teens and twenties are a time for trying as many things as you can until you find that thing that you just love, and if you don't love it, move on while you are young and while you don't have a lot tying you down," Levitan said.