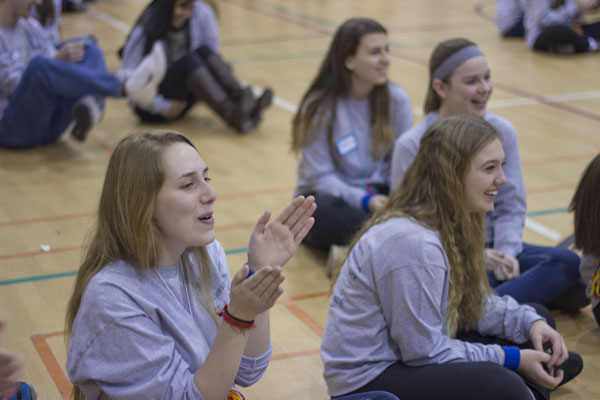 One hundred and sixty students participated in Student-to-Student's latest event, Snowball, on Dec. 13, setting a record for student attendance, according to Izzy Fradin, Student-to-Student senior leader.
Operation Snowball is an international drug and/or alcohol use prevention program that strives to motivate students to lead healthy lives, free of addictive and illegal substances.
Snowball is meant to be a fun outing, as well as informative and motivational, according to organizers.
"Student-to-Student is the main organizer of Snowball," Cole Hamilton, Student-to-Student co-president, said. "We had about 130 to 140 total [sign up last year]. Typically we don't turn anyone away."
Even students who had already attended were welcome back. Fradin said that going to Snowball again after her freshman year, when she felt 'like a shy freshman girl,' was very powerful.
"Seeing the freshman girls and the sophomore girls and being like, 'I can relate to you, I was you at one point,' was really cool," Fradin said.
Because the club invites different speakers every year, according to Club Sponsor Scott Greenspan, things are always a bit different. Hamilton said the speakers truly make going worth it.
"You hear them and you're motivated to go out there and conquer the world," Hamilton said.
Senior Ajay Bhojwani, Student-to-Student co-president, agreed.
"[The speakers are] definitely one of the highlights of the day, and a lot of discussion is based around them and [. . .] how to [apply] what the speakers are talking about to everyday life," Bhojwani said.