South students exchange with Spain
The gardens of the Alhambra glow with new growth and sparkling fountains, while the towering walls—each given more than enough individual care—complete the view in front of them.
Thirty GBS upperclassmen in Spanish levels four and five went on an exchange trip to one of three towns in Spain over spring break, according to Spanish teacher Rosemarie Carsello.
In addition to exploring the cities of Valencia and Cartagena, senior Grace Lee said the trip included both a classroom element and first-hand cultural experiences. One of those cultural experiences was a trip to the Alhambra, a palace complex located in Granada.
"For the school I was at, Gabriel Miró, instead of going to classes, we hiked a mountain in the city Orihuela," Lee said. "We got to see a little neighborhood that had murals all over the houses that were inspired by the poet Miguel Hernandez."  
Junior Dina O'Connell said the schools were significantly smaller and had different classes.
"They don't have some of the specialty things we do like TV/radio, drama, and some of the more specific class subjects," O'Connell said. "But, they do take more classes than us, like technology and more languages."
Due to this, the students agreed that the environment they stayed in was much more casual than it is at home.
"I expected it to be a lot more relaxed, which it was. The people are definitely a lot nicer […] in everyday interactions." Lee said.
There was also less classroom time this year due to the trip falling the week before Easter, according to Carsello. As a result, students were able to spend more time at home with the families they were staying with.
"[The family] was very welcoming and kind," Lee said. "We walked around Orihuela, hung out with her friends and other people in the exchange, ate food."  
O'Connell agreed and felt the time she spent with the family was the most memorable and educational part of the trip.
About the Contributor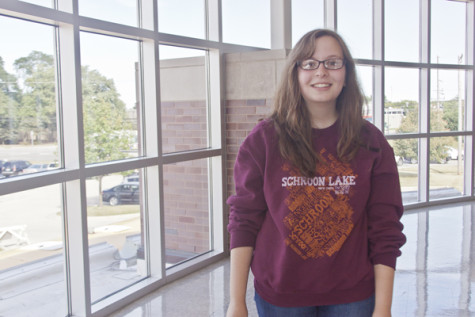 Evan Sawires, Staff Writer
Evan Sawires has been writing on The Oracle since the Spring of 2013, and she is currently an opinions columnist. She has always enjoyed writing, especially...