Years after traveling, Flickinger encourages students to gain own experience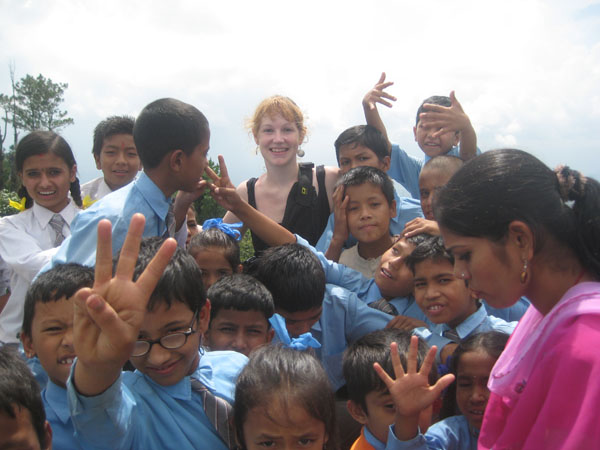 Costa Rica, Spain, Ireland, India and Korea: these are just some of the places Susan Flickinger, social studies teacher, has traveled.
"All during college and in high school, I loved the adventure of travel," Flickinger said. "I was always interested in other people's ways of life."
According to Flickinger, her first trips to Costa Rica and Spain in high school gave her the "traveling bug."
After working throughout college, Flickinger became interested in Eastern philosophies.
"I had really met a lot of people who had taught English abroad whenever I was in Europe […]," Flickinger said. "I ended up finding a program in  Korea thinking that I'd stay a year and backpack Southeast Asia, […] and [I] ended up staying another year [in Korea] and meeting my now-husband."
According to Flickinger, her future husband was instrumental in helping her feel comfortable in Korea.
"This guy who I had known, that is now my husband, had kind of become a friend, and he and a group of Koreans were like, 'Hey do you need some help?'" Flickinger said. "And they just helped me do a lot of things I couldn't do because I wasn't fluent in the language […] We started dating about seven months later."
Flickinger decided to marry her husband in Korea rather than in the United States in order to introduce her family to Korean culture, honor her husband's heritage and be respectful of his family's traditions.
Five months ago, Flickinger and her husband had a baby boy named Ian, whose name they carefully selected.
"The most important thing for us was to have a name that was reflective of both cultures but that is also more simple to pronounce," Flickinger said.
In addition to meeting her husband and getting married as a result of her travels, Flickinger was inspired by the places she visited to become a teacher.
"I was always like, 'No, I am never going to become a teacher; I'm not interested in it,' even though my parents loved their job," Flickinger  said. "I saw all the grading they were doing and thought it wasn't for me. Then when I went [to Asia] and started teaching English, I knew teaching was something I wanted to do. I totally fell in love with it."
Flickinger feels that traveling has particularly influenced her teaching of English Language Learner students.
"I feel that it is an important element of my teaching because I do feel you can't understand what it's like to be in another country, to move to another culture, to be in a country that's not your native language, unless you have been immersed in that kind of experience yourself," Flickinger said.
The students of Flickinger's Pacific Rim class feel her travels have positively  affected their learning
"Normally in class, you get what's right out of the textbook, but her first hand experiences allow us to better understand the true views on things versus the objective stances taken by textbooks," sophomore Jane Brennan said.
According to sophomore Chris Clifford, Flickinger's classroom has an exciting learning environment.
"[Flickinger] is always excited about what she is teaching and happy to be in class," Clifford said. "She makes her students want to learn and makes the topics covered interesting and easy to follow."
When teaching her students, the main message Flickinger wants to get across is the importance of traveling.
"My message to [students] all throughout the semester is don't just listen to me, don't just listen to my stories, go live it yourself," Flickinger said.  "I want them to know what it is like to feel the 'other', to be the 'other' and to be challenged with the complexities of traveling […] Traveling can help you realize kind of how insignificant you are, in the greater world, and it brings a sense of humility that I think you can only acquire by going outside of your bubble."
About the Contributor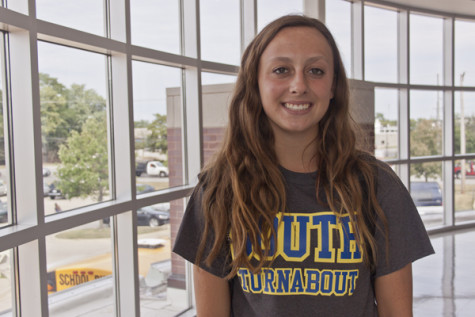 Caroline Berg, Staff Writer
Caroline Berg has been on The Oracle since her Sophomore year. Last year, Caroline wrote for Features, but she really looks forward to trying something...