South staff members earn doctorates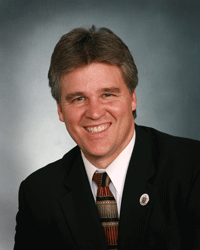 This past summer Principal Dr. Brian Wegley has received his doctorate. Wegley shares this title along with three other teachers and administrators at South: Dr. Shellard  Dr. Nancy Giebel and Dr. Daniel Oswald, who south students know as 'Doc."
A doctorate is the highest knowledge a person can attain in a certain field. Out of all the many degrees, Oswald has a Ph.D. which he earned at Indiana University. At Indiana he got admitted into the Instructional Systems Technology doctoral program. According to Oswald the overall process of getting a Ph.D. is not easy.
"The hardest part of doing the Ph.D. program is writing the dissertation [a kind of book about the certain subject]" Oswald said.
According to Oswald not only do you have to write the book and come up with the overall idea, you also have to get a committee of four to six professors in your discipline.
"They all have to agree[…] and sometimes that is very difficult, because you have these very different personalities," Oswald said. "Sometimes they don't like each other, and they have to agree to sign off on your work."
Unlike Oswald, Geibel, Shellard and Wegley all have an EDD, which is a doctorate in education.
According to Geibel, who received her EDD at Loyola University, had great advisors to help the overall process of getting her EDD.
"The advisors I had there were very good at guiding me to take classes that would count towards my doctorate," Geibel said. "So when it came time for me to look into the doctoral program I had a lot of classes that the already counted as the basic. So my last three years to finish my doctorate I got to take lots of courses that were my choice, classes that I thought would make me a better teacher."
According to Wegley when he was getting his EDD at Loyola University he intentionally choose the program with the most rigor. This included taking five years of classes and taking classes two times a week while being a principal at a high school.
According to to Wegley his EED has helped him become a better educator.
"Every class I took related to something I had to do with being an administrator and an educator at this high school[…]" Wegley said. "It really enhanced my ability to lead and to serve in this high school."
Oswald also feels getting his doctorate has opened his teaching career.  " It's a credential," Oswald said.  "Having the credential gives you job  bigger opportunities that you might not have gotten otherwise. At the end of the day it gives you a deep intimate understanding of a certain area."
Although getting your doctorate can increase your knowledge in a certain subject Geibel believes that no matter what title a person has all teachers at south work extremely hard.  "I know I am a much  better teacher because I completed it, but I think no matter how many years of school they have or what title they have, I think we all work really hard," Geibel said. " And that's the cool thing about south."
About the Contributor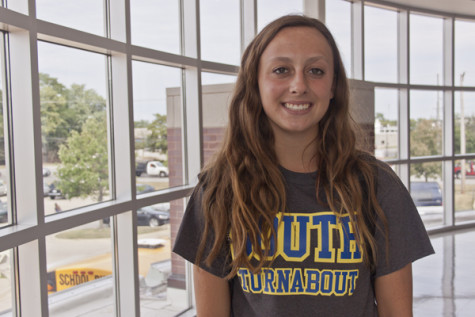 Caroline Berg, Staff Writer
Caroline Berg has been on The Oracle since her Sophomore year. Last year, Caroline wrote for Features, but she really looks forward to trying something...